Company Updates
15 Blogs Educators Loved This Year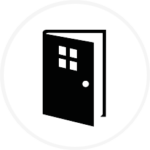 2022 was a difficult year for many early childhood educators. Teachers across the country were dealing with staffing shortages, changing COVID policies, and increased sickness from a particularly bad cold and flu season. However, it was also a year that felt like a return to normal for many educators. Children were back in the classroom full-time, learning and growing alongside their peers. Educators, both new and veteran, looked to reestablish routines and support children at all stages of development.
Throughout the year, we've worked to provide blogs on best practices and new solutions to support educators everywhere as they return to normal in the classroom. Below, we've compiled a list of some of the blog posts that educators found most helpful in 2022.
The Physical Classroom Environment
Throughout 2020 and 2021, many of our classrooms had to reconfigure to accommodate new COVID and safety protocols. This year, many educators took time to evaluate how their physical classroom environments were working for the children in them. The physical classroom environment is often called the "silent teacher," and these five blogs explore how to make the most of your space.
Developmentally Appropriate Practices
What is best for the children is at the core of each early childhood classroom. According to NAEYC1, developmentally appropriate practices "promote each child's optimal development and learning through a strengths-based, play-based approach to joyful, engaged learning." These five blogs share best practices for the early childhood classroom.
New Solutions for Early Childhood Educators
2022 was also a busy and exciting year for us here at Teaching Strategies. Throughout the year, we were able to offer new solutions to our partners in the field that met their needs and made their days easier. Below, we share blogs highlighting five of those new solutions.