Company Updates
2019 Summer Reading List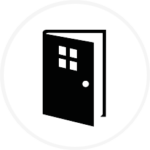 Today we're inviting our Director of Content Marketing, Megan Colburn, to the blog to share some great early childhood picks for your summer reading list.
Hi everyone! I'm Megan.
In addition to being a member of the Teaching Strategies marketing team, I'm also a former teacher and new(ish) mom to my 21-month-old, Charlie.
Summer always rekindles my love of reading. After months of hibernating, the sun and the warmth it brings seems to remind me of how much I love digging into a good book. As a new mom, many of the books on my reading list this year are about parenting and child development.
Here's what I'm reading this summer:
Simplicity Parenting
by Kim John Payne, M.ED., with Lisa M. Ross
I LOVE this book. Though I'm only halfway through, I recommend it to all of my new parent friends and love giving it as a gift. This book looks at how the "noise" created by our busy lives impacts children's growth and development and provides practical strategies for simplifying children's lives. Despite the title, this book would be interesting to anyone with children in their lives—aunts, teachers, grandmothers, etc.
Mind in the Making: The Seven Essential Life Skills Every Child Needs
by Ellen Galinsky

My colleague Kim on our content team recommended that we read this book together and I've enjoyed this look at children's development of core life skills. Spoiler alert: the essential life skills discussed are all part of healthy social–emotional development! It's been interesting to learn more about the corresponding research and learn about new ideas for helping children develop these skills.
To help build up my own library, I asked our Teaching Strategies staff to share some of books they're reading and wanted to share their picks with you, too!
Laura Bilbrey, Customer Success
Educated: A Memoir
by Tara Westsover
"I couldn't put it down!  It was such a compelling testimony of the human spirit, the power of education, and the influence and impact we can have as educators."
Jo Wilson, Publishing
Raising Human Beings: Creating a Collaborative Partnership with Your Child
by Ross W. Greene, PhD
"My son's middle school principal recommended this book earlier in the spring. It has a lot of good stuff for families and details scaffolding strategies for partnering with your child(ren) to resolve challenging situations."
Emily Simon, Marketing
The Creative Curriculum® for Infants, Toddlers & Twos, Volume 1: The Foundation
by Diane Trister Dodge, Kai-leé Berke, Sherrie Rudick, Heather Baker
"As a former elementary school teacher, I know that understanding child development is crucial to supporting children's behaviors, skills, interactions, and abilities. As I prepare to become a mother for the first time, I'm digging into the first volume of The Creative Curriculum® for Infants, Toddlers, and Twos to better understand the theory and research behind an infant's development. I know this understanding will be invaluable as I strive to bond with my newborn and support her development in those first few months of life."
Kim Maxwell, Educational Content
Thirty Million Words: Building a Child's Brain
by Dana Suskind

"This book explores the power of meaningful 'talk,' how it strengthens children's relationships with the caring adults in their lives, and how it sets the stage for children's lifelong learning. Also, it explains the strategy of the 3 Ts: 'Tune In; Talk More; Take Turns' which works just as well with adults as children!"
Far From the Tree: Parents, Children, and the Search for Identity
by Andrew Solomon

"I can't wait to read what promises to be a very thought-provoking book as this author explores what it means to be accepting; how one becomes and continues to be one's true, best self; and how differences can strengthen rather than diminish families."
A Girl from Yamhill: A Memoir
by Beverly Cleary

"I was raised on the 'Ramona' books and this memoir showcases the power of Beverly Cleary's writing for children. It illuminates her respect, care, and consideration for children and their feelings and demonstrates how Cleary used her own childhood experiences and understandings of herself as a child to create enduring and valuable stories for all."
My Own Two Feet: A Memoir
by Beverly Cleary

"A 'sequel' to Beverly Cleary's memoir of her childhood, this book details her college studies, her career as a children's librarian, and her path to becoming a published children's author with her first book Henry Huggins in 1950. If you loved her first memoir, you will love this memoir as well."

Kyle DeMars-Johnson, Public Policy

The Allure of Order: High Hopes, Dashed Expectations, and the Troubled Quest to Remake American Schooling
By Jal Mehta

"I am rereading this book and it's excellent. It was required reading in my graduate program, written by somewhat of a rock star at the Harvard Graduate School of Education."
What are you reading this summer? Share in the comments below!