Uncategorized
Creating Consistency: Discovery and Learning with Your Preschooler at Home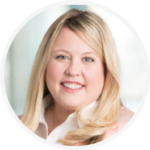 Breeyn Mack
Senior Vice President of Education, Teaching Strategies
A personal message for our readers:
As global events continue to create uncertainty for many, I know that people around the world are facing similar challenges, particularly around the shuttering of workplaces, schools, and child care programs. It's why I'm certain that the conversations I've been having with district leaders, school administrators, and program directors keep coming back to three ideas: creating consistency, creating structure, and how best to bring the joys of classroom learning and exploration to the home setting.
We're committed to creating resources that will help you and your teams support families through this time of uncertainty and change. In addition to the Healthy at Home: A Toolkit for Supporting Families Impacted by COVID-19 content we launched last week, we are offering additional free, customizable resources to help you stay connected and engaged with families.
Letters to Families
You can download a customizable letter to families that explains some key things to consider as they help their children transition to spending their days at home.
Sample Preschool Daily Schedule
We also have created a sample daily schedule that shows the structure of a typical preschool day and explains how families can replicate common preschool experiences at home. You can customize the schedule to meet the needs of the families in your program.
Daily Activities
Included are a few activities you can share with families as you find a rhythm of regular communication. These fun, engaging activities are easy to complete at home with materials families are likely to have on hand.
We hope you continue to view us as your trusted partners during this time of uncertainty. We look forward to sharing additional resources with you in the coming days.
We'd love to hear your feedback on the types of resources you're looking for and what will be the most impactful and beneficial for the community you serve. Please share your thoughts with us in the comments below.