Uncategorized
Studies at Home: Exploring and Learning in the Comfort of Your Own Home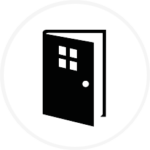 This post has been updated to summarize the #studiesathome initiative and share all resources that were created. This post was authored by Teaching Strategies' Regional Professional Development Manager, Natalie Pickett and originally published on April 2, 2020. The #studiesathome on Facebook has ended, but you can view all videos shared below.
---
As a mother of three who now finds herself working from home with children, I understand the challenge of meeting professional duties while keeping your children engaged throughout the day. My colleagues and I, all former teachers, have been trying to think of meaningful ways to bring some of the laughter, learning, and hands-on investigative work that children love at school into their homes. We are thrilled to announce that we will be launching "Studies at Home" on our Facebook page! Our hope is that families will join in on the fun as we collectively look for ways to encourage children's learning by exploring the world that exists right in their own homes.
What Are Studies?
Studies, where children learn through hands-on investigation, are the heart of The Creative Curriculum for Preschool. They give children an opportunity to dig deeply into topics that they already have some knowledge of and interest in.  Through everyday experiences and observations and by using familiar resources, children investigate a topic for a period of time (usually several weeks) to gain a deeper understanding of it as they work to find the answers to their questions.
Studies help children develop process skills by challenging them to make and test predictions, conduct research, represent their findings, and draw conclusions. As they explore, make connections, solve problems, organize information, and communicate, children develop skills that will also help them learn concepts in literacy, mathematics, science and technology, social studies, and the arts.
Preparing for Studies at Home
While of course this will look a little different at home than it does in the classroom, we really believe that "Studies at Home" will be a great way for children and families to engage in hands-on learning. One of the many wonderful aspects of studies is that they use materials that are typically part of your home environment. That means you already have what you need to jump into the learning!
Starting Monday, April 6, we will post a video on our Facebook page each week day, for a total of 4 weeks, to guide you and your children through a study. Each video will offer a new question of the day to get you and your family engaged in some discussion, shared writing, and exploration together! Consider setting aside 15–20 minutes of your day to try it out. You may find that your family wants to explore even longer! Each suggested activity will ensure that you and your child have fun investigating while also building knowledge in content areas and supporting social–emotional and physical development.
The only thing you'll want to pull together is a journal, notebook, or some pieces of paper where you can document your family's discoveries over the next few weeks.
Studies at Home Guidance
For each study, every investigation question will have a Guided Learning Plan and video library. These resources will provide additional support and guidance in engaging your child in the hands-on, investigative learning at home!

Clothing Study
Week 1: What do we know about clothes? What do we want to find out?
Guided Learning Plan English | Guided Learning Plan Spanish | Video Library
Week 2: What are features of our clothes?
Guided Learning Plan English | Guided Learning Plan Spanish | Video Library
Week 3: What is special about our clothing?
Guided Learning Plan English | Guided Learning Plan Spanish | Video Library

Week 4: We will conclude the study with a special celebration!
Guided Learning Plan English | Guided Learning Plan Spanish | Video Library

Reduce, Reuse, Recycle Study
Week 1: What do we know about reducing, reusing, and recycling?
Guided Learning Plan English | Guided Learning Plan Spanish | Video Library
Week 2: How can we reduce the trash we throw away?
Guided Learning Plan English | Guided Learning Plan Spanish | Video Library
Week 3: How can we reuse items in new ways?
Guided Learning Plan English | Guided Learning Plan Spanish | Video Library

Week 4: We will conclude the study with a special celebration!
Guided Learning Plan  | Video Library
Celebration of Learning
Week 1: What do you remember about preschool?
Guided Learning Plan | Video Library
Week 2: We will conclude with a family field day, and thanking our teachers!
Guided Learning Plan | Video Library
I am so excited to see what discoveries will unfold!
Natalie Pickett