Uncategorized
Building Community Together in the Time of COVID-19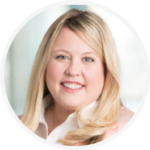 Breeyn Mack
Senior Vice President of Education, Teaching Strategies
Community: a feeling of fellowship with others, as a result of sharing common attitudes, goals, and interests*
Community is a nonnegotiable foundation for learning—this isn't new information. We know that children, teachers, and families thrive best when they know they belong to a community where they feel welcome, safe, and free to share their big ideas and, when necessary, their concerns. Sure, building a community will look different in this coming school year—let's face it: drastically different—but we have to maintain our commitment to making this critical foundation a priority for every child and every family or we can forget about hoping for any semblance of a successful year.
For in-depth information and suggestions about how to best build community in preschool and kindergarten classrooms in this unique year, take a look at:
All the Ways We Are Together:
Creating a Caring, Collaborative Classroom Community in the Age of COVID-19
While it may seem overwhelming to completely reimagine the start to the school year that lies ahead of us, I think it's important to remember what we need to focus on in the first weeks of school—critical weeks that set the stage for a year full of learning and growth by building relationships and a sense of classroom community.
Let's break it down using the elements of the definition of community described above.
Sharing common attitudes
Whatever model your program is approaching this fall—in-person learning, fully remote learning, or a hybrid of the two—EVERYONE is going to feel the stress of the new reality: you, children, families, siblings, and your colleagues. So let's acknowledge it. If part of building a community is sharing common attitudes, then it's important for all involved to be able to speak openly about their current reality. Some families will be under tremendous stress and need to think unconventionally about how best to ensure that their child gets what they need. Taking time with each family to understand what their reality will looks like—including any obstacles they are nervous about—lays a strong foundation to build upon. The more you know about each family's day-to-day reality, the more you can dynamically plan to support families and set them up for success.
Sharing goals
With everyone involved working above and beyond to make this school year meaningful and successful, it's more important than ever to encourage families to share their goals for their child's development. As parents, caregivers, siblings, and grandparents take on more and more responsibility for guiding children's learning at home, it's so important to make sure that families understand their role in sharing their hopes and goals for their children. And, as educators, when we look to introduce additional goals or areas of focus, it's important to share with families why a particular skill leads to future success. We can also share some very specific activities that families can do to help their children build those skills. When families are invited to actively participate in the goal-setting process for their children, they are more likely to share meaningful and specific information about their child's development.
Sharing interests
Lastly, research tells us that play-based learning is the most impactful way to nurture children's growth in early childhood. And when we combine play-based learning with hands-on investigations of topics that are relevant to children's interests and daily experiences, this play can rise to a whole new level. Coming together as a classroom community to investigate and explore something like clothes allows children and families to jump right into the learning and begin to share common goals and interests, even if the setting for those investigations looks different for everyone.
I continue to be in awe of the tenacity and passionate positive outlook demonstrated by the early childhood field. We at Teaching Strategies are honored to be a part of your community and are committed to helping you achieve your goals. Let us know how we can help!
* community. In Lexico.com. Retrieved August 4, 2020, from https://www.lexico.com/en/definition/community
Watch our two free webinars where we'll discuss best practices and strategies on virtual learning and building classroom communities.