Company Updates
Exciting Back-to-School Formative Assessment News: Enhancements for GOLD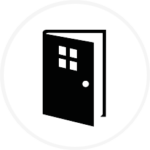 Now, more than ever, teachers need an efficient, reliable, and valid way to assess children's development as they enter the classroom, enabling them to meaningfully individualize instruction as well as communicate and collaborate intentionally with families. Uncertainty regarding how schools and programs will operate this fall increases the need for flexibility in how assessment is conducted, how educators communicate and engage with families, and how teachers use assessment data.
We're excited to announce that GOLD has been enhanced to meet these needs for the 2020-2021 school year. For back-to-school, GOLD subscriptions will include select components of Teaching Strategies' new Distance Learning Solution, which provides users with a 360-degree assessment solution.
Every GOLD subscriber will have access to:
all Intentional Teaching Experiences by class type (expanded from 75), which use the most recent assessment information to help teachers individualize their instruction and efficiently add documentation with preliminary levels;
digital access to 100 Mighty Minutes (per class type), which are short, engaging activities that rarely require additional materials and provide valuable learning opportunities throughout the day;
family activities associated with the Intentional Teaching Experiences and Mighty Minutes that can be printed or shared digitally with families to extend learning at home and/or to facilitate distance learning; and
an updated MyTeachingStrategies Family mobile app that introduces two-way communication between teachers and family members, and allows teachers to use photos and videos shared by families as documentation.
Teachers will be able to use these new features to help them successfully use GOLD, no matter what back-to-school scenario their school is facing—whether it be distance learning, a traditional classroom setting, or a combination of the two.
Take a look at our datasheets and watch our webinars.