Best Practices
Ending the School Year: Taking Time to Celebrate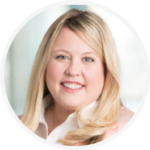 Breeyn Mack
Senior Vice President of Education, Teaching Strategies
My first COVID-19-related blog was posted over two months ago! Back when I recorded that quick video with my daughter, I really had no idea what to expect for the remainder of the year. I am blown away by the amazing ways so many programs have navigated these past 10 weeks. It really is astounding as everyone involved—teachers, administrators, coaches, parents, grandparents, siblings, para-professionals—have risen to the occasion to flexibly provide children with meaningful learning experiences outside of a structured school setting, up to and including continuing investigative learning at home through studies!
Hearing about and seeing your successes over the past couple of months and also being part of conversations focused on overcoming your obstacles has been a joy and honor and I thank those of you who have shared so freely.
A Celebration of Learning
As many of you are wrapping up your school year programs in the coming weeks, we wanted to help classroom communities end this less than conventional year on a joyful and reflective note. Now that we have concluded our studies at home series, for the next two weeks we are going to be posting celebration videos where I and my colleagues will reflect back on some of our favorite early school memories—memories like obstacle courses, sing-alongs, read-alouds, and show and tell!  We hope these short videos will prompt families to reflect on their own experiences this past year, whether at school or at home, and recreate for themselves some of the fun we remember so fondly.  Follow us on our Facebook page to see these videos being shared daily.
A Pathway for Support
As with the Studies at Home videos, these 10 days will also be supported by two final weeks of Guided Learning Plans posted to our Classroom Connect page. We hope you will be able to use these resources as you plan for ways to end your year on a positive note that will set families up with some fun, interactive ideas for continued learning at home this summer.
While this will be our last two weeks of Guided Learning Plans, we will continue to host webinars, post blogs, and provide updates to our Classroom Connect page throughout the summer, highlighting resources and information we hope will be helpful as focus shifts from managing this year to planning for the varied realities that the  back-to-school season will likely bring.
A Sincere Thank You
Thank you so much for your engagement with us and the content we have been posting. Looking back on this year, I want to celebrate each and every one of you who has gone above and beyond to think outside the box and dug deep to pivot not just to plan B but plans C, D, and maybe even Z! This is a field of utter superheroes who not only tirelessly show up for children and their families but who also show up for their colleagues and don't let any obstacle get in their way as they do what's best for children.
You are a true inspiration worth celebrating!
Checkout our recent blog post for three strategies to help combat summer learning loss!
Explore more ways to continue evolving your teaching practice with our best practice webinars.