Uncategorized
Free eBook: Six Positive Messages to Guide a Year of Teaching and Learning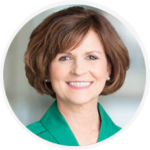 Beth White
Sr. Manager, PD Content, Teaching Strategies
Today I am pleased to introduce you to the new Teaching Strategies eBook: Six Positive Messages to Guide a Year of Teaching and Learning.
The six messages outlined in this book to guide your year are the same
six messages The Creative Curriculum has embraced for years:
This is a good place to be.
You belong here.
This is a place you can trust.
There are places where you can be by yourself when you want.
You can do many things on your own here.
This is a safe place to explore and try your ideas.
As a former educator, I am a big believer in the power of these messages. In fact, if I hold my well-worn copy of The Creative Curriculum® for Preschool, Volume 1 in my hands by its spine, this is where it naturally falls open: the section on how you can use these six messages to evaluate the effectiveness of your preschool classroom's physical environment.
But these aren't the right messages for preschools only, nor should they be limited to a physical space bounded by walls.
I believe that these are the messages that every child care provider and school should aspire to convey—both in-person and virtual, from birth through college! In fact, think about how you yourself feel empowered and inspired when you work in an environment that sends these messages.
They are universal. They are ageless. They are difference-makers.
I encourage you to read through the eBook now and keep it handy for later to frequently remind yourself of the intent of each of these powerful positive messages and to guide the actions, interactions, and experiences that will help you communicate these messages throughout a year of teaching and learning.
The Creative Curriculum provides the guidance, resources, and support you need to have an effective year of teaching and learning.
Create an inclusive, collaborative and caring classroom community by using positive guidance strategies and modeling empathy.