Company Updates
Join Us at the 2021 National Head Start Conference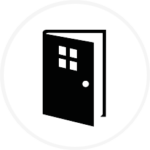 The world has changed in so many ways since the inception of Head Start over 50 years ago, but what's remained constant is your unwavering commitment to showing up each and every day for the children and families in your community in all the ways they need most. For that, we at Teaching Strategies are truly grateful. For decades, we've had the privilege of supporting Head Start programs across the country.
If you'll be attending this week's National Head Start Conference, join us virtually to learn about new product innovations, explore solutions for pandemic-related challenges, and celebrate early learning. If you are not registered for the conference, you can do so here.
Join us for one (or all) of our sessions:
Fostering Resiliency During Traumatic Times 
Tuesday, April 20; 2:45–3:45pm ET
Recent data shows that nearly half of all children in the United States have suffered at least one adverse childhood experience. Even more distressing is the fact that, for more than one in five children, that number rises to two or more. Stress from the COVID-19 pandemic—combined with school and childcare closures—has magnified concerns for children who have experienced trauma, especially for those from minority backgrounds. In this interactive session, teachers and administrators will discover proven strategies for nurturing children's social-emotional competence, creating environments that foster resiliency, and reducing the effects of trauma by promoting protective factors in young children.
Presenters: Breeyn Mack, Vice President, Education, Teaching Strategies, Sandra Faria, Senior Director of Professional Development, Teaching Strategies, & Lauren Shea, Ph.D., Education Consultant
Two-Year-Olds and the Magnificent Power of Wonder  
Wednesday, April 21, 2:45­–3:45pm ET
Two-year-old children are born investigators, whose innate curiosity and natural sense of wonder compel them to explore, experiment, question, and discover. This session will show teachers of two-year-olds how to harness this ordinary yet magnificent power with developmentally appropriate, hands-on explorations of everyday materials that build content knowledge and cognitive skills. The session will include practical guidance on helping families support and extend children's learning at home.
Presenters: Clarissa Martinez, Dual-Language Content Manager, Teaching Strategies & Erin Kester, Regional Professional Development Manager, Teaching Strategies
How Teaching Strategies Supports Ambitious Interactions and Instruction

On Demand: Conference attendees can view this in the "Bonus Content On-Demand" section of the conference
As young children grow and learn, their development often follows predictable sequences. In this session for teachers and administrators, participants will explore these universal progressions of development and learning and discover how responsive planning can lead to individualized learning experiences for all children. The presenters will discuss the formative assessment process and how Teaching Strategies's resources equip teachers to implement authentic formative assessment and teach with intention. Additionally, participants will get a preview of resources Teaching Strategies will be releasing in the near future.
Presenters: Sandra Faria, Senior Director of Professional Development, Teaching Strategies & Nicol Russell, Ed.D., Vice President, Implementation Research, Teaching Strategies
We hope to see you at one of our virtual sessions at this year's Head Start Association Conference. If you can't join us for the conference, we encourage you to join us for an upcoming Head Start webinar.
Interested in learning more about how Teaching Strategies can support your Head Start program?