Best Practices
Leading Early Learning: A Webinar Series for School & Program Leaders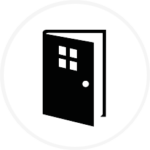 Administrators & program leaders, this series of free webinars was designed specifically for you. In each session, we're joined by experts in the field of early childhood education to explore topics such as community building, meeting the needs of children with disabilities, behavior management, and more to improve your program.
Throughout the series, you'll hear from other school and program leaders, reflect on the current school year, and plan for next year.
Building a Strong School Community
What does "community" mean to you? How can school administrators foster a strong sense of community for children, families, and teachers? Furthermore, what makes this community-building work worth the effort, when you are already busy with the day-to-day demands of school leadership?
In this hour-long webinar, Teaching Strategies Vice President of Research, Dr. Nicol Russell, will be joined by Lesley Jennings, an early childhood subject matter expert at Teaching Strategies.
Finding the Right Curriculum for Children With Disabilities
The goal of special education services is to support universal access to a high-quality, general education curriculum. The goal for school leaders is not to find a different curriculum for children identified with disabilities. The challenge is instead to find and implement with fidelity a curriculum that makes it easy for teachers to individualize learning experiences so that each child is gently challenged but not frustrated.
In this hour-long webinar we discuss how your program's early childhood curriculum can not only include all learners but provide the support necessary for individualized growth.
Leveraging Data to Create Rich Experiences for Children With Disabilities
To best nurture the development and learning of children with disabilities, it is not enough that the learning environment be least restrictive; it must also be inclusive, engaging, and responsive to individual strengths, needs, and interests.
In this hour-long webinar, we will discuss how to move beyond collecting data merely to satisfy compliance goals and start leveraging assessment information as the key to crafting meaningful IEP goals and then meeting each child's goals through rich, inclusive—and, yes, individualized—learning experiences.
Guiding Children's Behavior in a Whole-Child Environment
School administrators are often tasked with helping teachers address children's behaviors that they find challenging. An understanding of child development and learning can inform the ways adults interact with children, such that children become better equipped to handle their emotions and make age-appropriate, pro-social decisions.
Join us for this hour-long webinar, in which we explore the role of "behavior management" in an early childhood setting devoted to promoting development and learning through a whole-child approach.