Uncategorized
Maintaining Strong Family Partnerships During the Pandemic and Beyond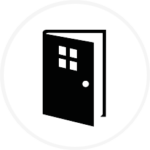 A strong family engagement strategy has always been a core part of early childhood education programs, but it has become even more critical during the COVID-19 pandemic. As programs have strengthened their partnerships with families, they have seen many successes for children, despite a year filled with many challenges and disruptions.
In early March, ReadyRosie™ co-founder Emily Roden joined a virtual panel discussion with the American Enterprise Institute titled "A Silver Lining: Family Engagement in a Post-Pandemic World" to discuss how programs have strengthened family engagement during COVID-19 and how they plan to maintain this crucial partnership going forward. Throughout the discussion, Emily explained the importance of collaborating with families and responding to their unique cultures and needs.
To partner effectively with families, ReadyRosie™ has developed "Seven Essentials for Transformative Family Partnerships." These essentials establish that strong family partnerships should be
rooted in value and respect through reciprocity,
built on the foundation of children's first languages,
co-created with families,
data-driven to tell the story of improved outcomes,
modeled for families,
linked to classroom learning,
personalized, and
(bonus!) designed to make all learning joyful and play-based.
Watch the full panel discussion below to hear from Emily; CAP Tulsa's Associate Director of Research and Innovation, Kathryn Black; Aldine Independent School District's Executive Director of Multilingual Services, Altagracia H. Delgado; and Nebraska Children and Families Foundation's Assistant Vice President of Early Childhood Programs, Shonna Werth, about strong family partnerships.
Interested in learning more about the Seven Essentials for Transformative Family Partnerships?
Download our free eBook from ReadyRosie™.