Company Updates
Live From the 2019 NAEYC Annual Conference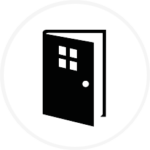 Updated Fr 11/22/19 @ 7:00 p.m.
This week we are SO excited to be at the 2019 NAEYC Annual Conference in Nashville, TN. Each day we'll use this post to share our thoughts about what we're seeing and hearing from the day! Click here to learn more about where we'll be during the conference.
Day 3 – November 22, 2019
Session #2: Early Math, Dual-Language Learners, and the Importance of Whole-Child Curriculum

This panel, moderated by Vincent Costanza, featured Jie-Qi Chen of the Erikson Institute and  Dina Castro of the University of North Texas discussing the role of whole-child curriculum in early math development, supports for dual language learners, and implications for ongoing and formative assessment.
Here are some key takeaways from our second session:
Although many families, educators, and organizations talk about educating the whole child, we do not all talk about the whole child in the same way.
If we're to make any progress with the implementation of whole child curricula, having a common understanding of what exactly whole child is, is important.
Engaging and rigorous content learning is an integral part of the whole child approach to teaching, and content learning.
A whole child approach is needed to teach the whole bilingual child.
Session #3: Harnessing the Power of Exploration and Wonder: Conducting Hands-on Investigations with 2-Year-Olds
Breeyn Mack and Clarissa Martínez encouraged early child professionals to consider how using developmentally appropriate, hands-on explorations with 2-year-olds helps children experience the excitement of discovery and develop their scientific thinking as they engage with the physical and natural worlds around them.
Here are some key takeaways from our third session:
Reflect on the benefits of studies and process skills in studies: observing closely, making connections, and developing investigative skills. These benefits are true for two-year-olds as well as preschoolers! In studies two-year-olds can learn to ask questions and interview experts, count and represent collections, measure and compare objects related to the topic, create observational drawings to document their findings, use art materials to represent their investigations, sort and classify collections, and collaborate and work as a group.
Practice developing a study for twos using a topic familiar and interesting to most two-year-olds, shoes!
Brainstorm hands-on, concrete and engaging study topics from the community to share with two-year-olds.
Study experiences can occur during routines like hellos/goodbyes, getting dressed, eating/mealtimes, sleeping/nap time, and diapering/toileting and experiences like playing with toys, imitating and pretending, enjoying stories and books, connecting with music and movement, creating with art, tasking and preparing food, exploring sand and water, and going outdoors.
Session #4: The Best Beginning: The First Six Weeks of Building Your Preschool Classroom Community

Sandra Faria and Clarissa Martínez discussed the unique opportunity the first six weeks of school provide for laying a foundation and building relationships that will support children's development and learning all year long. Participants learned ways to create a child-centered physical environment, to set a schedule that invites learning, and to partner with families in ways that truly make a difference.
Here are some key takeaways from our third session:
Reflect on what worked during the first six weeks and what did not work. Brainstorm strategies to build or reinvigorate classroom community throughout the year.
Evaluate the messages in their environment and consider how to make adjustments to support children's independence and exploration.
Reevaluate efforts to encourage families to become part of the classroom community, such as reviewing welcome/dismissal routines, environmental considerations to encourage family participation, and using family conferences to reestablish connections.
Using mid-year break to encourage children to work together as a community to get their needs met. Reflect on teacher's expectations for children's behavior. Are they realistic?
Day 2 – November 21, 2019
Session #1: Moving Beyond the Conference: Developing Transformative Partnerships with Families

Breeyn Mack and Emily Roden helped early childhood professionals reimagine what family engagement looks in today's programs.
Here are some key takeaways from our first session:
How has family engagement changed throughout your career?
Family dynamics are changing which forces us to adapt and change how we're creating meaningful relationships with the families we serve.
What we're really working towards is a partnership with families that supports a child's development.
What are the characteristics of effective family engagement? Some answers from our session included "trust," "communication," "empathy," "accountability," "give and take," "aligned vision," and "joy".
Let's take a picture of Lucy's mom in the classroom, too! Just as much as children need to see themselves represented in the classroom, families do to.
Put TheCreativeCurriculum® question of the day in the hallway to bring families into the conversation, too. At a minimum, we're letting families know what we're talking about today.
What messages are you sending to families?
No two families look the same. Before school starts, ask "What can you tell me about your family?"
Our registration process is just a packet. What if we took it from a packet and turned it into a party?
Imagine that one of your families wrote you a letter at the end of the school year. What would you want that letter to say? "I feel like you respected me. I wish you could be Cristina's teacher forever, but I know that's not possible. What I do know is that I can take what I've learned this year to create a relationship with her teacher next year."
Listening Lounge Day 2

We continued to welcome early childhood professionals to our Listening Lounge today to hear about their unique challenges and dreams for the future.
Day 1 – November 20, 2019
Getting Ready!
Did you know it takes nearly 2 whole days and 10+ people to set up the Teaching Strategies booth?
A look at our 2019 booth
If you're at this year's conference, you might have noticed our booth looks a little different. In the front of the booth you can flip through some of our newest curriculum content, including The Creative Curriculum® for Preschool Gardening Study and The First Six Weeks: Building Your Kindergarten Classroom Community, or take a tour of digital curriculum, assessment, family engagement, and professional development solutions.
Click here for a video tour of our 2019 booth.
Introducing the Listening Lounge
For the first time ever we have not one, but TWO booth spaces at the conference. We've set up our second space, booth #1713, as a Listening Lounge where early childhood professionals can stop by to share their feedback, ideas, and vision for our future solutions. Click here to hear Director of Brand Strategy, Tom Kendzie, share more about the Listening Lounge.