Uncategorized
Introducing ParentPal: A Personal Parenting Coach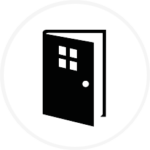 Now more than ever, families are supporting their children's development and learning at home. We know that learning occurs when play, bonding, and fun is prioritized. Supporting you during these unprecedented times is our top priority. Over the last few weeks, we've shared many developmentally appropriate resources to help you engage young learners in your community while they are away from the classroom. We are excited to share another tool to directly support the families you serve. Our new smartphone app, ParentPal, is now available.
ParentPal is an all-in-one personal parenting coach, offering tools to take the guesswork out of parenting, helping families nurture their children to thrive socially, emotionally, physically and cognitively. ParentPal provides families a daily roadmap to follow each day that promotes active, joyful engagement and developmentally appropriate progress through key developmental milestones from birth through age 3, with additional activities and support, such as Mighty Minutes activities, through age 5. It also provides easy-to-use tracking tools, data capture, personal trends, and one-handed usability.
We created ParentPal to help families engage effectively with their children from the day of birth through pre-K and kindergarten. This mobile parenting app will replace the frantic Google searches and prevent families from worrying about what's "normal" and what to do next by offering daily research-based guidance that supports each child's progress towards developmentally appropriate milestones.
The app includes the following features:
Daily recommended routines and experiences for each child
Daily diary to track progress and events
Milestone tracking
Sleep, health, and growth tracking
Library of 2000+ research-based activities, milestones, and content
Direct access to Mighty Minutes from The Creative Curriculum
WeeSchool™, an optional, structured curricular program
Virtual memory books
Full support from birth to age 3 and additional content and activities for children up to age 5 
We invite you to share this new tool with the families you serve and look forward to hearing your feedback.
While this is a difficult time in our country, our passion for helping our youngest learners and supporting our partners in early childhood education has never been stronger.  We encourage you to share this new mobile parenting app with your families.
Additional Background:
ParentPal was created by Teaching Strategies in partnership with the founders of Baby Einstein:
Teaching Strategies is the #1 provider of early childhood curriculum and developmental assessment in the country across private, public, and Head Start programs.
Baby Einstein was the leading baby media program in the country, introducing millions of babies to Mozart, Van Gogh and Shakespeare through much-loved music, books, and videos while delighting their parents.
ParentPal activities are fully aligned with Teaching Strategies' research-based objectives for development and learning.
ParentPal also incorporates the Ireton Child Development Review (CDR), a set of month-by-month, research-based milestones for birth to age 5—the same milestones pediatricians look for in your child, plus guidance from pediatricians and the guidelines of more than 20 national organizations.