Company Updates
ParentPal™️ Enhancements: New Features and Benefits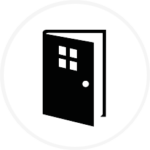 In April, as part of our comprehensive response to support children's development and learning at home during COVID-19, we released a new app, ParentPal™, and waived all subscriptions fees for the families you support.
Today, we have released an upgraded version of ParentPal™.
This new version has new features, bringing even more benefits and new subscription pricing options. The free version of the ParentPal™ app will be retired two weeks from today.
New ParentPal™ features and benefits:
Unite the whole caregiving team.
Add partners/spouses, teachers, family members, nannies, or babysitters to your caregiving team. The caregiving team will share a common view of the app to ensure consistency of the daily plan and event tracking, regardless of who is caring for the child. Any member of your caregiving team can check on each child's progress as often as they like and view weekly progress trends.
Support children from birth through age 5 with the full experience.
Now families can enter a child's birthday between birth and age 5 and have the full app experience for that entire expanded age range.
Engage children with developmentally appropriate learning activities.
New activities from The Creative Curriculum®, Daily Resources, will be introduced for 3-5 year-olds. Select LearningGames® and Mighty Minutes® will be incorporated into daily plans and the library.
Gain valuable insight into children's development.
View progress charts and trends for events and data captured across the caregiving team. In addition to gaining valuable new insights, these reports can be shared with friends, teachers, or the pediatrician.
Promote healthy living with new tracking options.
In addition to tracking symptoms, now you will be able to log and keep vaccine records and doctor visits.
Buy one, give one.
For every annual subscription purchased, we will donate one free subscription to a family in need—because all children deserve the right start during the critical first 5 years, regardless of their caregiver's ability to pay. And, if there is an organization in your community that you think could benefit from donated subscriptions, we would love to hear about them at

[email protected]

.
If you have already tried ParentPal™, we hope you have enjoyed your experience and are excited to try these new features yourself or share them with the families you serve.
Professional Subscriptions:
If you are interested in providing the new, upgraded version of ParentPal™ to the families you serve, send us a note at [email protected] to get more information about our new institutional pricing models.
Personal Subscriptions:
We invite you to sign up for one of our new personal subscription options (either $12.99/month or $119/annually) available through the app. After you choose a subscription option, you will still have a free two-week trial to try out the upgraded app before you are charged.
As always, if you have any feedback about the ParentPal™ app, let us know at [email protected].
Share with your families and download the ParentPal™ app today!