Company Updates
Prepare for Any Back-to-School Scenario: A Distance Learning Solution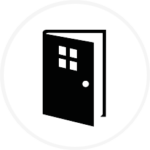 These unprecedented times have posed new challenges to early childhood educators.  In recent research, Education Week found that today's educators want:
the ability to easily shift between print and digital formats (53%);
help overcoming learning loss from COVID-19 (56%);
resources to help family members support learning (42%);
a single, easy interface to access all digital resources (38%);
formative assessment to measure how children's academic progress may have stalled (41%); and
more equitable learning opportunities.
This data supports what we have been hearing from you directly as we have strived to provide support for you in this challenging time.  We have been listening intently and we are actively responding to these new, emerging needs.
At Teaching Strategies, we are hard at work building solutions to ensure early childhood educators are prepared for the new school year, no matter the back-to-school scenario—whether it's distance learning, a traditional classroom setting, or hybrid model.
As we alluded to last week, for back-to-school, we are building a solution that will enable you to:
prepare for any back-to-school scenario—whether it be distance learning, traditional classroom, or hybrid models—easily pivoting between print and digital;
ensure 24/7 access to your curriculum, including new family resources, with our new digital curriculum, The Creative Curriculum Cloud
build powerful family partnerships with new two-way communication, family observations, and a robust library of videos modeling learning activities that families can do at home;
set teachers up for success in adapting to substantial change by providing unlimited access to a robust library of on-demand online courses to help them keep up with the most current early childhood best practices for classroom or remote learning; and
integrate formative assessment to assess COVID-19 learning loss, meet children's individual needs, and ensure all children can progress.
Are you an existing GOLD® user? Learn about the exciting enhancements and additional features being
added as part of your subscription in this recent blog post.