Best Practices
Reflections on the 2022 NHSA Annual Conference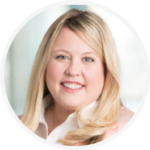 Breeyn Mack
Senior Vice President of Education, Teaching Strategies
Insights, Ideas, and New Ways to Have Fun While Learning
I am a textbook extrovert, meaning I get my energy from interacting with people in person. I actually feel a palpable buzz within myself when I am somewhere with a lot of people. Sometimes it can even make me emotional, especially after not participating in large group gatherings these past couple of years.
My personal energy bucket is currently overflowing after getting the opportunity to engage with so very many of you in person at the NHSA conference in Baltimore last week. I am so grateful for the hundreds of you who stopped by to speak with me and my colleagues at our exhibit booth and for those who attended our live session.
The NHSA conference is at the top of the list of things I was most looking forward to returning to professionally. The compassion, resourcefulness, and resiliency of this community is unparalleled and always an inspiration.
I also love how the Head Start community isn't shy about sharing personal stories and insights and advocating for what they and the children and families they serve really need. Since I know many weren't able to attend in-person in Baltimore, I thought I'd recap the top themes from conversations with Head Start teams last week.
Professional Development. Many program leaders approached us with concerns about unprecedented shortages in staffing. These school leaders spoke with both passion and worry as they asked us about paths for professional development that could quickly help new educators find success and fulfillment in their roles as teachers. They also asked about professional development options to help them retain—and perhaps even reinspire and reinvigorate—the talented staff members they already have. There was a great deal of excitement over the many advantages of our new Teacher Membership. A noteworthy aspect of the Teacher Membership is that, since welcoming the Quality Assist family to Teaching Strategies, we now can offer more professional development options than ever before. With over 400+ hours of online learning dedicated solely to topics essential for early childhood educators and targeted for varying levels of experience, including the course work needed for a CDA, many program leaders and teachers we talked to thought this was exactly what they needed.
Trauma-Informed Care. In almost every conversation I took part in, teachers and administrators talked about the need to be responsive to the escalating social–emotional needs of the children. Even as the world continues to open up, many of us—our children, our families, our teaching colleagues—are struggling under the enormous weight of trauma and stress that our nation has endured these past 2 and a half years. I was fortunate to get to dig a bit deeper into this topic with many of you at a session I co-presented with a leadership team from The Lourie Center. In this session, we offered strategies for leveraging the power of positive relationships to mitigate the negative impacts of trauma. We discussed the very real, scientifically proven impact of trauma, both short- and long-term. We vulnerably shared our own personal "button-pusher" behaviors. We reflected on the need to be patient and curious as we respond to dysregulated behaviors in our classroom communities. We also practiced breathing and mindfulness strategies to begin building a practice of self-care, which is fundamentally important to our ability to be present and helpful for children when they need us the most. The strategies used throughout the session for self-care and for both proactively and responsively navigating the negative impacts of trauma are all a part of Noni, a powerful new solution from Teaching Strategies. We explored these same strategies in our recent webinar series, "Mitigating the Impact of Trauma and Adverse Childhood Experiences."
Some Hands-On Fun! Our new The Essentials Kit was on display at our booth, and, wow, was it a hit with teachers! The kit includes child-friendly tools, such as magnifying glasses, collapsible sorting hoops, tape measures, stop watches, jumbo tweezers, and even a toy microphone, all of which reminded us how much everyone (no matter the age!) loves to "play" as we learn. Teaching teams lit up as they explored the curated collection of new resources we are now offering to enhance and extend investigative and play-based learning in the classroom. I am not sure if folks were more excited about the bilingual dry-erase posters to help take shared writing experiences to a whole new level or the class set of child-size clipboards!
Thank you to those who came to spend time with us in Baltimore. Our work is stronger and more meaningful with your feedback and insights. For those we missed, you can always join us for one of our monthly webinars just for Head Start Professionals. Next week, we'll explore intentional planning. I hope you can join us.
Join us each month for a webinar just for Head Start professionals.