Uncategorized
Easing the Challenges of a New Curriculum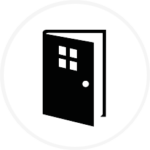 Today we're inviting Emily to give you a special look at a project she's been working on—our new implementation support resources for The Creative Curriculum for Preschool. Continue reading to learn more about how these resources can help support your own curriculum implementation.
---
One of the things I love most about Teaching Strategies is that we truly understand the challenges you face every day in the classroom, because many of us have been in your shoes as early childhood educators and/or administrators. It's because of this that we also know the joys you experience when children feel welcome and comfortable in your classroom, and when they display a genuine love for learning.
But getting to that point can be challenging.
As a former teacher, I recognized the need for developmentally appropriate practice; engaging, hands-on learning experiences; and a classroom community in which all of the children felt loved, welcomed, valued, and confident. But I struggled to find resources that would help me succeed in building the classroom community I envisioned.
I know firsthand that change is hard and that implementing a new curriculum or assessment system isn't always easy.
That's why it's so important that you have timely support, best practice strategies, and the information you need right when you need it. My background in early childhood and elementary education led me to create these resources—the pieces that I was missing as a teacher.
We believe this collection of implementation support resources for The Creative Curriculum for Preschool will prove invaluable in your journey toward successful implementation of a new curriculum.
Here's an overview of what's included:
The Model Implementation Plan provides a visual road map that outlines the recommended path for the first year of implementation.
Preparing for Implementation is a working document that assists you in reflection and planning of key pre-implementation features.
The Professional Development Plan is a planning document that supports you in creating a comprehensive, meaningful, and responsive professional development calendar.
The Getting Started Guide is a comprehensive support resource that guides you in the first steps of beginning implementation.
The Introduction Letter to Families is an editable document that helps you effectively introduce the curriculum to your families.
Classroom and Family Resources is a collection of additional resources that will support you in your implementation.
You can access the implementation support resources for The Creative Curriculum for Preschool here.
Not new to The Creative Curriculum for Preschool? You may still find the resources helpful in addressing frequently asked questions, strengthening your understanding, and supporting your ongoing implementation.
And I'm happy to share that we're not stopping at The Creative Curriculum for Preschool!
GOLD users can find implementation support resources, including Getting Started Checklists and User Guides, within the MyTeachingStrategies Support Portal, and we're continuing to develop similar supports for our other solutions. In fact, I'm actively working on support for tadpoles and The Creative Curriculum for Infants, Toddlers & Twos.
We hope you find these resources to be comprehensive and helpful in easing the challenges that are often associated with beginning a new curriculum. Let us know what you think in the comments section below!
Thank you giving the children in your care a safe space to learn and grow!
Emily