Best Practices
Rigor, Relevance, and Responsiveness: Strategies for Learning at Home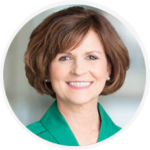 Beth White
Sr. Manager, PD Content, Teaching Strategies
This is the third post of our Rigor in Early Childhood Education series, co-authored by Vincent Costanza.
Sixteenth-century philosopher Sir Thomas More wrote that "the ordinary arts we practice every day at home are of more importance to the soul than their simplicity might suggest."
This is an idea that we here at Teaching Strategies embrace all the time, but never more so than these days, as hundreds of thousands of school children are being kept at home during an unprecedented wave of school closures due to concerns over the spread of the COVID-19 virus.
Today we would like to amend Thomas More's statement to add that the ordinary arts and acts we practice at home every day are of more importance to children's development and learning than their simplicity might suggest.
Recently, we wrote blog posts about rigor and relevance in early childhood education. Those comments were focused on what happens at school between children and teachers.
But what happens when "what happens at school" is suddenly no longer happening?
Understandably, both teachers and families find themselves worried about their children's health, safety, and academic growth while schools are closed. Here are some important ideas to keep in mind.
Respond to children's emotional needs.
While it's appropriate to be concerned with the quality of learning experiences children are engaged in while schools are closed, it is essential to first offer the responsiveness that children need from adults and caregivers during this uniquely difficult time. Having conversations is not always easy, as we are managing feelings of uncertainty ourselves. Fortunately, there are plenty of resources that can help us have these "how are you doing?" conversations with children. We have listed below:
Reflect on the authentic opportunities for learning at home.
Once we have a good sense of how our children are handling the current situation, it's important to consider the quality of their experiences. While nothing can replace the work that teachers and schools do each day, there is indeed good news to share: opportunities for learning are everywhere, every day, even (especially!) while children are at home with their families—who are, after all, their first teachers. Running a household takes thought and work. From cooking (which requires planning ahead, measuring ingredients, setting timers, testing temperatures, reading a recipe, recalling a favorite meal), to setting the table for a meal and making sure there is a plate, cup, and utensil for each person who'll be joining you (which supports skills such as counting and one-to-one correspondence), to doing the laundry (which involves sorting clothes; observing fabrics, patterns, and colors; learning effects of chemicals; and noticing different temperatures of water), to, yes, washing hands—the possibilities for learning are everywhere. Furthermore, these types of authentic activities are inherently ripe with rigor and relevancy—no training or special materials necessary! Whether you are a teacher or school administrator trying to offer suggestions to families, or you are a family member unexpectedly home with children, you can rest assured that an adult need not have teacher training or commercially prepared activity books to encourage a child's development and learning. As you gather ideas for working with children during the coming weeks, focus on those that are low- or no-cost and easy to implement. Teachers: Remember that many families may have limited access to the Internet; their only connection may be through a mobile device, so while online activities can provide ideas for some families, it is wise to consider multiple ways to support families.
Remember that little things can make a big difference.

Maintain as much consistency in children's routines as possible. For example, continue bedtime reading rituals. Talk with children about the characters, setting, and story problem and how that problem was solved. Never worry if children want to hear the same stories again and again! Knowing how a story will end is not only comforting to children, it also can help them learn about writing structure—from simple sentences to entire stories.
Listen to lots of different kinds of music together and dance around the house to it.
Keep open-ended art and writing supplies available where children can easily access them on their own. Remember that plain paper, pencils, crayons, and markers are wonderful! But also remember how much fun you can have with other materials, such as cardboard boxes, empty paper towel or gift wrap tubes, fabric scraps, and buckets of water with different sizes of paint brushes. Children often display feelings through art that they are unwilling or unable to express through words, so "listen" to what their creations are telling you.
Go all in on spring cleaning! If this is the time you have set aside to spring clean and declutter, ask children to help out in age-appropriate ways. As a bonus, take some of those clothing items and discarded equipment (such as old pots and pans, broken electronics, or simple, unused tools) and restock your child's dress-up/dramatic play area. Ask children to help sort items into three categories: keep, throw away, and donate.
If you can, take a walk around your neighborhood and talk about what you see—including both the natural world and the man-made world. From birds' nests to buildings, there is much to discover and talk about.
Focus on having fun and bonding as a family. Adult feelings of frustration and anxiety are easily passed on to children, whether we mean to do so or not. Clearly let children know that staying home with them during this time is neither their fault nor is it an unhappy burden. Your own calm, good judgment will go a long way in supporting children's development and learning across all domains and content areas.

Share additional free resources.
Here at Teaching Strategies, to support families and teachers during this difficult time, we've put together a collection of free resources from The Creative Curriculum and ReadyRosie to help families engage with their children and provide meaningful learning experiences at home. We urge you to share the link to this free toolkit with families, so together, we can support children's development and learning and help them know that they are cared for, cared about, and heard.
We'd love to see pictures and hear comments related to your rigorous and relevant interactions. Please share with us on our Facebook and Twitter pages.
Create positive interactions that are both rigorous and relevant