Uncategorized
Four Priorities for School Transitions and Readiness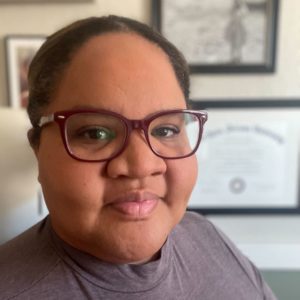 Nicol Russell, Ed.D.
Vice President, Implementation Research, Teaching Strategies
We have spent the past couple of weeks discussing the return to school this fall in our
Let's Talk: School Transitions and Readiness Webinars.
If you were unable to join us live, you can watch the archives on-demand.
With over 1,000 of you taking the time to respond to our questions live during the webinar, we learned you are eager to get back into a routine with children and you want to be well-equipped and prepared. Four themes from the responses shared quickly emerged. As you shared, we listened, and now we're responding with strategies to support your top 4 priorities.
Four priorities for a safe transition back to the classroom:
1. Creating and maintaining healthy and safe environments.
One teacher said, "When we do eventually go back to in-person schooling, I want my students to know they're safe and that we're doing all we can to make sure they're healthy."
No doubt that sentiment is shared by everyone who is preparing for a return to in-person, classroom experiences.
For others who will be starting or continuing the use of a hybrid model combining in-person and remote learning, being flexible and able to adapt to keep safety as a top priority may become even more important.
One teacher said, "I need to reframe and shape what school is and remember to do the best I can."
This may be especially relevant to teachers of children who have greater support needs.
A teacher of children with special needs said meeting the personal and social needs of children is the top priority and she expressed concerns about the limitations of some of the safety protocols, sharing that "Masks will prohibit the modeling and understand of speech and physical cues (smile, pout, etc.). Fine- and gross-motor needs truly benefit from hands-on approaches. Promoting positive and appropriate social interactions with peers is very difficult in an online setting."
Some of you asked how you can talk about being healthy and safe with the children without frightening them. PBS Kids makes the following recommendations for talking to children about the coronavirus:
Share age-appropriate facts and correct any misinformation they have heard.
Reassure them that they are safe.
Emphasize simple ways to be safe.
2. Supporting children's social and emotional wellness.
We know strong and supportive relationships between children and their teachers can lead to improved social–emotional and academic outcomes for children. Overwhelmingly, we heard you say you are prioritizing supporting the social and emotional needs of children as you plan for returning to school.
As one teacher said, he is focused on "making sure the children feel safe and secure when coming back [and] building up their confidence and learning skills."
Some of you asked for ideas for specific ways to offer give social–emotional support as children return. Select Intentional Teaching Experiences from The Creative Curriculum® for Preschool, such as the ones listed below, that can strengthen trust and relationships as we look to help children put words to their feelings. Actively listening to and helping children talk about their feelings is more important now than ever.
3. Addressing teachers' social and emotional wellness.
So many of you responded with concerns for your own physical and emotional wellness. One teacher said she is prioritizing self-care so she is able to help others. We couldn't agree with this priority more.
In our post-webinar survey, we asked the question: What strategies or routines are you putting in place to make sure you're taking care of yourself during this time?
Below are the top 10 most cited tips:
Keeping a routine, including taking time to exercise.
Developing better eating habits.
Getting enough sleep.
Checking in with family, friends, and co-workers regularly.
Starting art projects.
Turning off the computer and cell phone, especially during mealtimes.
Going outside, for walks or other outdoor activities.
Meditating or taking time to be reflective.
Taking mental breaks from the computer screen
Reading more.
4. Ensuring continued partnerships with families.
No matter what your new school year looks like, whether it involves in-person learning, virtual learning, or a hybrid mix of both, family partnerships continue to be an essential part of all plans for children's success. In your responses, you indicated that you understand that and are working hard to plan for building and maintaining strong connections with families during this unique transition.
One teacher said he is prioritizing having families share what milestones, if any, their children experienced before coming to school so he can be well-informed when school starts. That same teacher was also committing to keeping in regular communication with families and keeping them informed of how their children are doing in school.
This idea of information-sharing and ongoing communication between teachers and families is critical during times of transition but shouldn't stop there. For more recommendations on supporting strong partnerships with families, download our free eBook 7 Essentials for Transformative Family Partnerships.
As you continue to search for solutions that provide support and flexibility for remote or blended learning experiences and help develop strong family partnerships and communication, learn more about our commitment to you in building a new Distance Learning Solution.
As you plan to start your new year, we hope you continue to view us as trusted partners and continue to engage in our ongoing webinar series. As one teacher said, "My number one priority is to continue to have a love of teaching." We want to do our part to help you keep your love for teaching because our children need you.
We will leave you with one final thought shared by a participant: "Parents, children, and the providers in the field will need extra patience and kindness and that will be my focus."