Uncategorized
Studies at Home for Twos: Introduction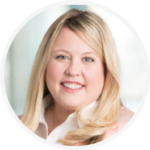 Breeyn Mack
Senior Vice President of Education, Teaching Strategies
It has been amazing to see how children, families, and educators have worked together to participate in our "Studies at Home" series for preschool. Your dedication and eagerness to provide our youngest learners with meaningful and engaging experiences at home is so inspiring. As you continue to support young children's learning at home, we remain committed to providing you with high-quality resources for you to use. Which, is why we are excited to announce our new blog series, "Studies at Home for Twos!"
Erin Seagraves, author of many resources in The Creative Curriculum, including the new Expanded Daily Resources for Twos, is going share ideas for engaging two-year old children in a study of containers at home!
On Monday, May 18th she'll share our first post in the blog series. This post will have the guidance to help you begin the investigations at home with your children. I can't wait to hear about and see your explorations!
Introducing Studies at Home for Twos
Studies encourage children to explore familiar topics in depth. During studies, children investigate through hands-on explorations of objects related to the topic to find answers to their questions; observe, problem-solve, communicate, and demonstrate their findings and discoveries; and engage in critical thinking and develop approaches to learning.
Two-year-old children are developing at a rapid pace! They are learning and practicing new skills each day. At age two, many children begin to combine words into phrases to share their interests, engage in simple conversations, and ask and answer questions about a variety of topics. Their ability to attend and engage creatively in activities is growing as they are becoming active observers of the world around them. This is the perfect time to introduce children to the investigation, play, and discovery that occurs during studies.
Preparing for Studies at Home
As active observers, two-year-old children are often excited to explore the world around them! They enjoy handling objects that they regularly see and use and engaging with things that catch their attention. Introducing studies to your child at home does not require special materials or equipment. Study topics build children's natural interests and are best supported with materials that are already in the home environment. The only thing you'll want to pull together is a journal, notebook, or some pieces of paper where you can document your family's discoveries over the next several weeks.
For a total of 4 weeks, each Monday a blog post will be published that provides guidance for activities that you and your child can do throughout the study. These activities will be fun and engaging for two-year-old children. And, the activities will give you an opportunity to introduce new concepts and words to them while supporting their drive to do things independently.
Consider setting aside 10–15 minutes of your day to explore the activity with your child. You may find that your child wants to engage even longer or comes back to the activity multiple times throughout the day. The guidance is intended to be flexible so you and your child can engage in whatever way best meets your needs and interests. Each suggested activity will ensure that you and your child have fun investigating while also building knowledge in content areas such as mathematics, literacy, and science and supporting social–emotional, physical, language, and cognitive development.
Study Topic and Investigations
Starting Monday, May 18th,  we will spend four weeks engaging in a hands-on exploration of containers. During this time, we will discover the answers to the following questions:
Click on any link above to jump to the activity guidance for that investigation.
We are so excited to see what discoveries will unfold!
For nearly two decades, The Creative Curriculum for Infants, Toddlers & Twos has supported teachers and caregivers as they create responsive daily routines and meaningful learning experiences for the youngest learners. Now, with Expanded Daily Resources for Twos, teachers can nurture children's innate curiosity and interests by promoting engaging hands-on investigative learning.