Company Updates
We're in This Together, Even From a Distance.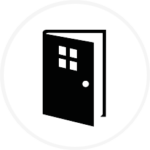 Early this year, the world began to collectively undergo an experience that has still not come to an end: the COVID-19 pandemic, an event that would change everything.
It's changed
where we work,
how we socialize,
what it means to go outside, and
how we educate our children.
We've all had to make more than a few changes—most of them by incorporating an important element into our everyday lives: distance.
But how does "distance" affect the development of our children, and how can we keep young learners progressing in learning environments that are so uncertain?
At Teaching Strategies, we've spent the last few months speaking to many educators like you about your concerns for the future.
For over 40 years, Teaching Strategies has worked with educators in the field to support the development of our youngest learners and create the tools, resources, and support to improve outcomes for every child.
Many of us are former educators ourselves, so we know first-hand how challenging the start of school can be—even in the best of times.
Which is why we've taken your feedback and concerns and developed a new solution to help support learning in whatever environment lies ahead—whether in the classroom, a hybrid environment, or at a distance.