Uncategorized
Evolving Models to Support You Now: Virtual Professional Development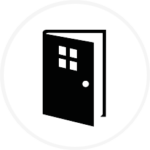 This week we've invited Teaching Strategies' Sandra Faria to introduce our readers to our new Online Professional Development offering for educators.
Learn About Our Professional Development
During these uncertain times, we want you to know that we are thinking of you, your staff, and the children and families you serve. It is important to us that we listen to your needs and provide the services that will support your school community at this time. We continue to monitor this situation closely while working to create free resources, such as the Healthy at Home Toolkit,  to share with your staff and families.
We know that no matter how hard we try, we can't solve or even anticipate all of the complex challenges that programs are facing. We can, however, focus on delivering what we do best: nurturing relationships, providing guidance for individualized learning experiences, and serving as a trusted partner to educators in the field.
Committed to Empowering Teachers
Now more than ever, teachers are the home base for families, who are doing their absolute best to show up for their children. We need to set teachers up to be that anchor for families. But, as always, we want to advocate for their needs as well. We have always been committed to helping every teacher be the very best educator and professional, and we don't think that his or her personal growth should stop. This is a time to invest in teachers and empower them to adapt to change and return to their programs as even stronger practitioners.
Many of you had in-person professional development sessions scheduled. Now, in this quickly evolving world, you are figuring out how to proceed. To support you, we have launched a virtual training model so that educators can engage with colleagues and develop their skills while school is not in session. To ensure professional learning can continue even when we cannot gather together, all of our in-person sessions are now available for virtual delivery.
A Customized Approach to Virtual Training
Our virtual professional development model is a customized approach in which we work closely with you to create sessions that will meet the specific needs of your program. Practitioners and experts from the field stand ready to facilitate these sessions and engage teachers in meaningful discussions and learning experiences that encourage them to reflect and build upon their current practices.
Being Responsive to Your Needs
Our hope is that through virtual professional development, educators will be better equipped to support children during this period of at-home learning and to address the needs of children and families once they return to their classrooms.
Providing impactful resources to the field is the heart of our mission. Please know that we remain as dedicated to that as ever.
We are committed to providing innovative resources to support educators and families during this time. Check out our blog posts for additional support:
Staying in Touch with Families During the Coronavirus: How to Use Teaching Strategies Resources to Extend Learning at Home.
Creating Consistency: Discovery and Learning with Your Preschooler at Home
Get started with ease, build best practices in personalized sessions, maintain momentum with online courses, and create a lasting impact with coaching.