Uncategorized
Thank You: A Celebration of Teacher Appreciation Week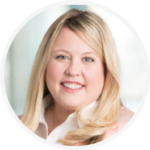 Breeyn Mack
Senior Vice President of Education, Teaching Strategies
Teacher appreciation week has taken on an unusual and different dynamic this year. Countless memes and social media callouts aren't merely thanking teachers for their inspiration as in years past but rather are filled with accolades of admiration and first-hand realizations of just how hard it is to be responsible for children's learning.
Through our social media channels, many of you have shared with us of what you appreciate and love about the teachers in your life. The touching sentiments often had a lot in common. When it comes to appreciation, we are grateful for a lot of things that teachers do day in and day out.
Take a look at a few sentiments that were shared:
Teachers are our heroes.
We all know that the teaching community is full of unsung heroes. Every year, every day, even down to every moment, teachers show up fully present. They bring open hearts and minds to intentionally nurture children's development across all areas of development and learning. I think families, who have always been the greatest supporters of teachers and certainly partner with teachers to support children's education, are now getting first-hand exposure to how all-consuming and incredibly complex teaching is.
We appreciate teachers' dedication.
This visibility into the complexities of teaching will help solidify a fact that many were unintentionally unaware of—teaching is a PROFESSION! It takes years of study, practice, refinement, coaching, dedication, and continuing education to nurture children's development well and help them thrive in school and in life. In particular, early childhood educators recognize their most important work isn't in the "lessons" of content knowledge, but rather in building the very foundation for how children will approach future learning throughout their lives. They support and promote children's problem-solving abilities, peer relationships, persistence, investigative thinking, love of reading—and that's just in the first 10 minutes of large group!
We admire teachers' commitments.
I am in awe of how early childhood teachers have risen to meet the needs of children and families since mid-March. I've heard from countless educators who are tirelessly ensuring that families are set up to successfully help children learn in the ways we know are best for our youngest learners. I've seen virtual read-aloud videos with built-in moments to pause and encourage families to discuss the book. I've seen teachers hosting live virtual freeze dance sessions to help families have some fun and move their bodies. I've seen teachers shifting their own personal schedules to be available in the evenings to have one-on-one meetings with family members to offer suggested experiences and strategies to help their child navigate through the day more successfully.
Thank you!
As a small token of our appreciation, we are offering free downloads of a
few of our favorite Mighty Minutes®. Select the buttons below to download
a set of 5 Mighty Minutes® for the appropriate age-group.
As a field, you have not missed a beat as you have exhausted every option to show up for children and families in ways that, true to form for this profession, are above and beyond the call of duty. As an educator and even more so as mom of a preschool child, I thank you from the bottom of my heart.
We're here to support you!
To help support you during these times, we've created free resources to promote learning at home, family engagement, health and safety, and more. Visit our homepage to learn more!