Company Updates
Teaching Strategies Employee Spotlight: Carla, Marketing Operations Manager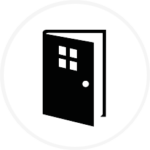 Meet Carla, the Marketing Operations Manager
Three years ago, after working for fashion and cosmetic companies, Carla was looking for a job with more purpose and a sense of contribution. Carla wanted to feel that her work had a direct impact on people. Today, Carla is the Marketing Operations Manager for Teaching Strategies, and her work has an impact on the teachers, children, and families served by Teaching Strategies.
Carla's work touches every aspect of the Marketing team, and she often meets with colleagues to review their projects' email marketing needs, analyze reports, or provide updates on current campaigns. She also checks on our Marketing Operations processes to see where points of improvement are; which steps we can shorten; or if adjustments need to be made to any forms, reports, or templates. While Carla's job is on the Marketing team, many aspects are quite technical, and she often uses her coding skills to make things run more smoothly. Of her time at Teaching Strategies, Carla says, "It's been challenging and new, but I really enjoy working in this field and working for this company."
Recently, we asked Carla about her work at Teaching Strategies influences children and teachers, here is what she had to say.
How are your voice and perspective reflected in your work?
I tend to be very organized and quite an observer, so I think I have gained my team's trust in that sense; whether there is not much time or we are not clear about where or how to communicate certain campaigns, my colleagues can trust my ideas and that I will have the tasks and projects ready on time.
Is there a product/project that you were involved in launching? How did this impact the organization?
I am responsible for most—if not all—of our email marketing campaigns, and we build/design dozens of emails each week, including product support communications, releases, etc. I would say that the work that I do has a continuous impact; in my team, I am in the narrowest part of the funnel. I receive all these ingredients (audience, content, graphic pieces, goals), and I put all those in place to deliver a successful campaign.
How have you seen our products impact children, families, and teachers across different learning environments? Communities? Ethnicities? Cultures?
During the beginning of the pandemic, back in 2020, I had the chance to collaborate with social media and blog posts, which helped me to see (much closer) the impact that Teaching Strategies has on teachers and administrators but also small business owners. Reading their comments on Facebook and their questions on the website helped me to see that we are a good reference in education. As a foreigner, a person with a different cultural background, I can confirm the big effort that we are constantly doing to provide content that can be applied to different classrooms. The efforts that I see from the product developers and the translators are really remarkable.
What is the most rewarding part of your work with Teaching Strategies?
Feeling that my work contributes in some way to providing better educational content that can help develop children's social and intellectual skills that can guide them to make this world a better one.
Make a difference for teachers, children, and families with a career at Teaching Strategies!