Company Updates
Welcome to the Teaching Strategies blog!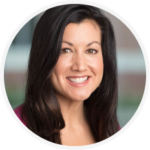 Kai-leé Berke
Co-Founder, Noni Educational Solutions
We are so excited to introduce you to this new space, designed to be your go-to resource for ideas and information on everything early childhood. We hope that you'll find it to be a source of inspiration for the critical work that you do each day, caring for and teaching young children and supporting their families. Please watch the video above to learn more about what you can expect!