Uncategorized
What I'm Reading – 7 Sources for Early Childhood News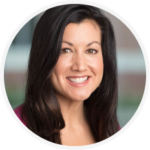 Kai-leé Berke
Co-Founder, Noni Educational Solutions
If you happen to follow me on Twitter (@KaileeBerke), you already know that staying up-to-speed on the latest news and trends of the early childhood field is extremely important to me. My colleagues at Teaching Strategies and I believe that there's power in being a life-long learner, and even though being a CEO and a single parent keeps me incredibly busy, I try to carve out a little time every day to stay abreast of news, information, and research that impacts all of us as early childhood educators. If by chance that's something you want to do as well, we at Teaching Strategies would like to make things easier for you, our valued partners. So here are some of my favorite sources for #ECE news. We hope you'll subscribe to some of these (especially our blog!) and that you'll find them as interesting and helpful as we do.
Here are 7 of my favorite sources for the latest information on the early childhood field:
What are your favorite sources for early childhood field news? Share your thoughts in the comments below!