Product Demo
Achieve Higher Outcomes With Higher Fidelity: Introducing the Coach Membership
Recorded: Tuesday, May 17, 2022
About this Session
Teachers and caregivers are most successful when they receive ongoing, positive support and individualized coaching. Early childhood programs with teachers who implement curriculum and assessment with fidelity—that is, in the ways the developers intended—are more likely to have a positive impact on child outcomes. The new Professional Development Coach Membership from Teaching Strategies is designed for administrators, supervisors, staff developers, mentor teachers, coaches, or anyone else directly supporting teachers in the classroom. This membership was created to help coaches measure fidelity, guide teachers toward optimal implementation, and provide effective support throughout the year.
In this one-hour webinar, we will
share a preview of our new Professional Development Coach Membership, which can help programs elevate the entire coaching cycle throughout the year;
show how to measure and improve fidelity of implementation of The Creative Curriculum and GOLD;
describe how to build relationships and garner insights with the power of a personal expert mentor and a world-class professional learning community; and
explore how to apply in-the-moment guidance to individualize coaching with positive guidance, clear strategies, and observation tools.
Ongoing coaching is the key to long-term success, and programs need a scalable and accessible way to prepare coaches to effectively develop and nurture novice teachers. Join us to learn how this transformative, new approach to coaching will help you scale and elevate coaching in your program.
Presenters
Kim DeMars
Vice President, Online Professional Development
Teaching Strategies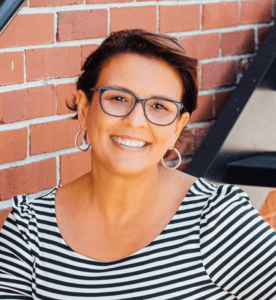 Sandra Faria
Sr. Director, Professional Development
Teaching Strategies