About this Session
Join us for the next installment of our "Making Distance Learning Work" webinar series, as we discuss lessons learned about schooling from a distance and look to establishing a new normal as students and teachers return to classrooms for in-person instruction. In this hour-long session we will explore the ways teachers and caregivers can use the best of what we have learned in the past year to enhance the early childhood classroom.
Each webinar in this series will include an ongoing discussion of family and child engagement, instruction, and assessment. And, if you join us live, you'll be able to use the in-webinar chat feature to communicate with educators from across the country and around the world!
Presenters
Nicol Russell, Ed.D.
Vice President, Implementation Research
Teaching Strategies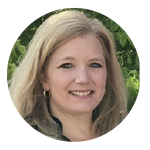 Sandy Little
Content and Implementation Partnerships Manager
Teaching Strategies