About this Session
During this webinar, teachers will learn how to strengthen their implementation of The Creative Curriculum Cloud. We'll cover:
how to add a study to your planning calendar,
how to create plans for each week of the study,
how to access daily practice resources suggested for each study in the Library area, and
how to share resources with families to bring the study home.
Note: This webinar is a support webinar designed for teachers subscribed to The Creative Curriculum Cloud who have already watched the "The Creative Curriculum Cloud Getting Started Support for Teachers" webinar.
Presenter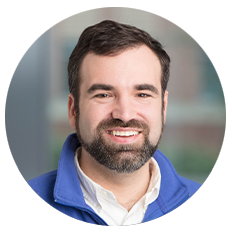 Tim Reed
Director, Product Marketing
Teaching Strategies