Best Practices
5 Steps for Building a Summer Professional Development Plan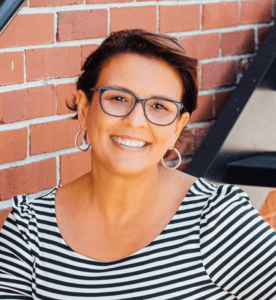 Sandra Faria
Sr. Director, Professional Development , Teaching Strategies
My colleague recently quipped that the only difference between adult and child learning is the size of the chair. I totally agree with her that that no matter the age, big and little people learn best when they feel safe to take chances, have hands on experiences and are allowed to make choices. But I also recognize the difficulty many administrators face as they try to plan for professional learning experiences that will advance meeting their program goals while also honoring the needs of each teacher. Quite often a decision maker turns to a vendor's website to choose from a menu of offerings, with little more than hope to guide them.
But planning for professional development is much more complex than ordering takeout. An effective leader uses a more intentional, more purpose-filled process than simply scanning a list of choices and selecting an interesting-sounding session title. Why? Because the PD plan that you develop can make the difference between energizing and inspiring teachers or frustrating, boring, and, worse yet, overwhelming them. Just as you want teachers to be intentional in their planning for children's learning, so, too, is the wise leader intentional about adult learning.
So, if not by looking at a list of session titles, where should you start? Let's begin by considering  some principles of adult learning.
4 Principles of Adult Learning
Learning Needs to be Useful and Relevant 
Adults will be more interested and invested in the training if they consider it realistic and relevant to them. Being able to apply it in their 'real world' is essential.
Learning Builds On and Utilizes the Learners' Own Skills and Experiences 
Adults have a wealth of experience that they bring to training so repeating the same training causes them to be bored and feel disrespected for the knowledge.
Learning Helps to Achieve Objectives—Both Individual and Group 
Learners are interested in training which help them realize their goals. While the program goals are essential, learners have to feel invested and have their needs met.
Learners Need Follow-up Support  
One-and done-professional learning opportunities simply don't work, especially when introducing a brand-new teaching tool. Learners need to practice and have partners and leaders who are there to answer their questions and offer feedback.
With these principals in mind let's break down the steps to planning for a successful year of learning for your staff by following some simple steps.
Follow These 5 Steps:
Start Early 
When the clock springs forward to Daylight Saving Time in March,  remember that it's time to start planning for your next school year's PD. You may want to start with a session that builds on the success of the past year by going all-in on a data deep dive. Reflecting on the past year helps to develop new or revise existing goals.
Develop Clear Goals and Communicate Them Often
Everyone in the building should know the program's goals. Every meeting should start with these and every individual should know how they contribute to meeting them. Program goals translate into individual goals that your teachers set for themselves in partnership with their team and program leaders. Help teachers to set actionable and measurable goals that they will be able to track and have ownership over.
Identify the Strengths and Needs of Your Team 
Talent lives in your building! Identify them and use them. Teachers are leaders and when recognized as one they will share their gifts freely. When a trainer is invited to come to your program to facilitate a session, make sure they know what your teachers gifts and talents are! A quality trainer knows to lift the participants up as peer educators and mentors. But be clear and honest with the trainer about areas that you have identified as needing improvement. You will share your program goals with the trainer but also remember to include some individual learners' goals with them. Teachers will appreciate seeing their needs specifically addressed.
Plan for On-Going Support 
Regardless of the budget you have set aside for PD, it is essential that the learning continue past the formal PD day. Ideally you have set aside enough funding to allow for the same trainer to return (either in person or virtually) multiple times during a school year to build on the knowledge and experiences from the previous trainings. Teachers need to have time to practice new skills and test out various strategies in their actual classrooms. First-hand experiences generate more questions, and more questions leads to deeper knowledge. Even before the expert trainer returns, give teachers the opportunity to meet with their colleagues to share stories of how they have made the learning come to life in their classrooms. Peer learning groups and professional learning communities (PLCs) are a powerful way to build a sense of purpose around a common goal.
Lead by Example  
Programs that have leaders in professional learning alongside teachers have a much higher success rate when it comes to implementing a new tool or teaching practice. An administrator who shares the experience with their teachers is much better equipped to support them once the expert leaves. Be that leader!
Craft Your Program's Professional Development Plan
Available through either in-person or virtual presentations, our engaging and informative live professional development sessions are created and hosted by early childhood education experts who understand your needs.