A Pathway to Kindergarten Readiness for All Mississippi Children
The Creative Curriculum for Preschool has been approved by the Mississippi Department of Education
Ensure all children in Mississippi are kindergarten-ready with the most widely used preschool curriculum in the nation. Over 94% of Mississippi Head Start programs bring our top-rated, research-based, academically rigorous curriculum to their youngest learners.
Teach children to become creative, confident, critical learners with Teaching Strategies.
The Creative Curriculum for Preschool is a researched-based program that focuses on development and learning, which is aligned with the Early Learning Standards of Mississippi. It incorporates literacy, math, the arts and more, throughout, and encourages teachers to implement developmentally appropriate practices.
Monica May, Director of Early Education
Delta Health Alliance, MS
Explore the Most Widely Used Program in the Nation
The newest edition of The Creative Curriculum for Preschool, Guided Edition offers the most up-to-date research and includes a new foundation volume supporting social–emotional, physical, and cognitive development.
What's Included for Mississippi
The Creative Curriculum for Preschool
The Foundation
Volume 1: The Foundation
Volume 2: Interest Areas
Volume 3: Social–Emotional, Physical & Cognitive
Volume 4: Language & Literacy
Volume 5: Mathematics
Volume 6: Science and Technology, Social Studies & the Arts
Volume 7: Objectives for Development & Learning, Birth Through Third Grade
9 total Teaching Guides, including 8 four-week studies
The First Six Weeks: Building Your Classroom Community Teaching Guide
Getting Started Guide
Balls study
Buildings study
Clothes study
Reduce, Reuse, Recycle study
Trees study
Water study
Wheels study
Exercise study
251 Intentional Teaching Experiences (bilingual)
100 Mighty Minutes for Preschool (cards 201-300)
20 Mighty Minutes Posters (bilingual)
73 books from the Teaching Strategies Children's Book Collection
20 Book Discussion Cards
Teaching Strategies Resource Organizer
The Creative Curriculum Cloud for Preschool
This exclusive offer for Mississippi includes a 5-year subscription to a full library of resources from The Creative Curriculum for teachers and families and access to new content as it is developed.
Teacher Resources
Foundation volumes (13)
Getting Started guide
Teaching Guides (20+)
Intentional Teaching Experiences (251)
Mighty Minutes (300)
Book Discussion Cards
Select books from our Children's Book Collection
Photo Library
Digital Children's Library with select books from our Children's Book Collection and titles from other publishers across a variety of genres
Family-Facing Resources
At-Home Guided Learning Plans (191)
Guided Learning Experiences (251)
Family Mighty Minutes (300)
LearningGames (100)
Recipe Cards (16)
Digital Children's Library with select books from our Children's Book Collection and titles from other publishers across a variety of genres
Planning Calendar
Auto-populate your calendar with curricular resources, customize and share your daily and weekly plans, access comprehensive daily guidance and supplemental resources, and utilize integrated assessment data to individualize learning.
Family Mobile App
Our mobile app enables quick and efficient communication between teachers and families and makes sharing videos, photos, texts, and files easier than ever.
The Creative Curriculum for Preschool is a comprehensive, research-based curriculum that meets the needs of the whole child. The curriculum supports teachers every step of the way. It provides on-going assessments and observations that supports children's outcomes. All children are unique and it allows children learn, grow, and develop at their own pace including dual-language learners.
Geisha Forrest, Early Education Coach
Delta Health Alliance
Improve Learning Outcomes
for Every Child
Learn how you can increase kindergarten readiness, individualize instruction, and make learning meaningful for every young child in Mississippi. Contact your state sales representative at 855-448-4352 or use the form below with any questions, requests, or to order our resources.
Arment Guillame
Senior Business Development Manager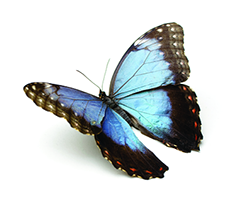 Lori Parker
Private Child Care Early Learning Solutions Specialist
Our Solutions Are Aligned to Early Learning Standards
The Creative Curriculum for Preschool
---
The Creative Curriculum for Infants, Toddlers & Twos
The Creative Curriculum for Kindergarten
---
Alignment of Objectives for Development & Learning
---
GOLD
---
ReadyRosie