Teach
Plan, individualize, and guide every aspect of the day
Auto-populate your calendar with The Creative Curriculum and personalize with your own content. Access all your daily resources and guidance to individualize learning and adjust your plans based on children's needs with access to everything at your fingertips.
Teach
Inspire Children Through Studies
Build children's confidence, creativity, and critical thinking skills through hands-on, project-based investigations using everyday items. Ensure all early learning standards are met through meaningful learning experiences with embedded support for all learners. Access all resources on demand and new content as soon as it's available.
Discover The Creative Curriculum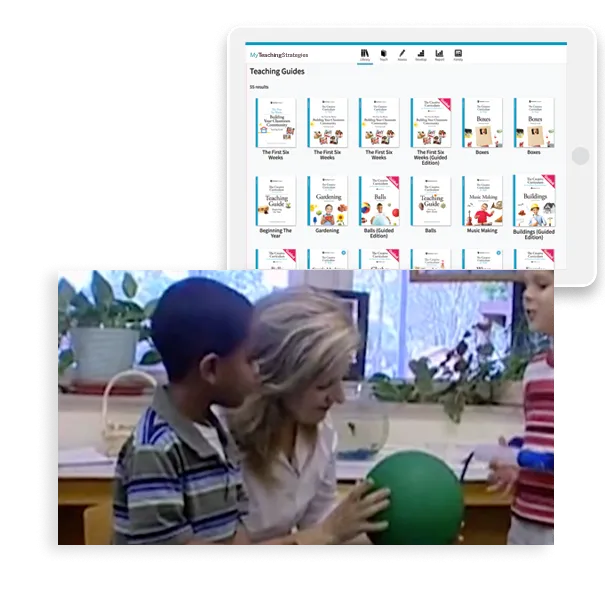 Learn
Engage children with literature in class and at home
Nurture a love for reading and build language and literacy skills with our robust Digital Children's Library with an interactive e-reader designed for young learners and their families. Access books from a variety of genres, including beloved classic tales, contemporary works by well-known authors, original nonfiction books, and Barefoot Books titles in English and Spanish.
Assess
Capture observations in the moment
Embed observation-based assessment into everyday interactions with children. Easily capture, organize, and store notes, photos, videos, and digital samples of children's work in the moment to make observations authentic, objective, and easy to remember.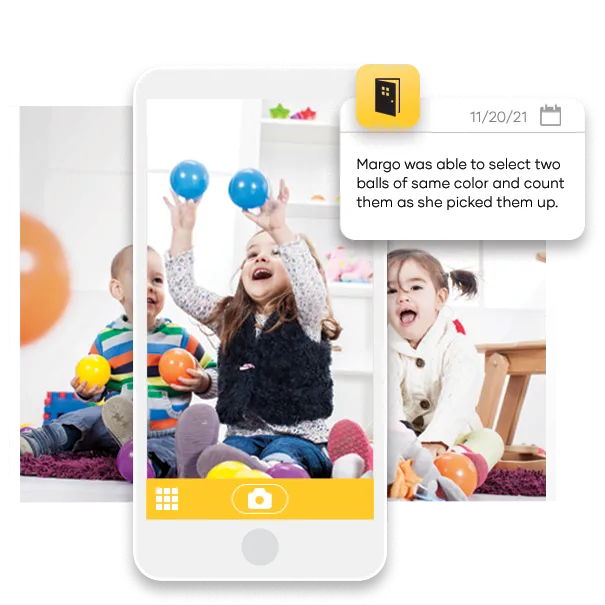 Assess
Inform tomorrow's instruction
Observations captured today inform your instruction tomorrow. Our platform automatically connects your formative assessment data to daily instructional resources, creating an ongoing feedback loop. This automated connection between curriculum and assessment identifies and respects individual skill progression making individualized instruction possible every day.
Engage
Transform the school-to-home connection with automated playlists
Automated playlists of books, videos, activities, and resources tied directly to classroom instruction provide families with tools to reinforce learning at home. These playlists are interactive, allowing families to indicate when they have used a resource with the option of sharing an observation with the teacher and to favorite resources to use again.
Engage
Communicate in a better way, both ways
Enable efficient communication and easily share videos, files, photos, and messages, including at-home observations, between teachers and families with a free iOS or Android mobile app in English or Spanish. Provide at-home access to a rich Digital Children's Library, curated playlists, and more.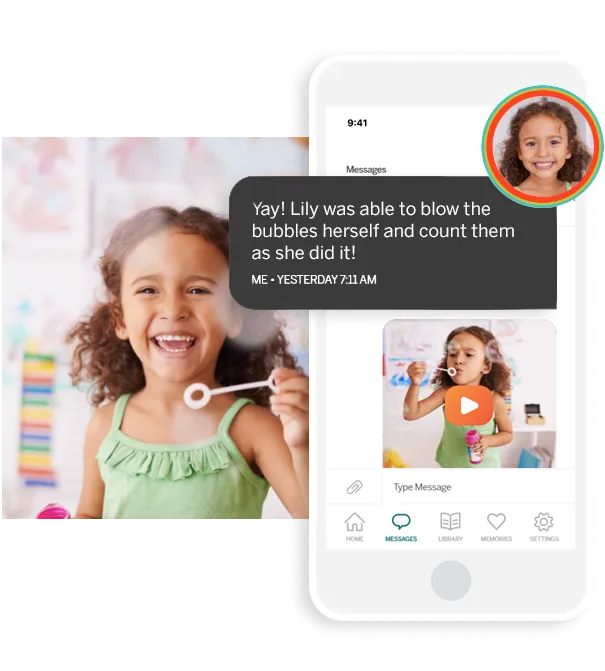 Report
Drive decisions with data
As a teacher, how should I individualize learning for this child? As an administrator, what impact is the program having on child outcomes? How are our families engaging in the learning experience? Are we in compliance? These are just some of the questions our dashboards, insights, and reports will be able to help you answer and explore.
Support
Support Every Educator
Flexible professional development, in a variety of formats, offers educators unlimited access to on-demand and live classes and a built-in professional learning community to support professional growth throughout the year. Includes all CDA and CCDF training and a hands-on, focused program to rapidly on-board new teachers.
Support
Help—when you need it most
From embedded microlearning to on-demand product tutorials, Teaching Strategies provides the detailed guidance and support you need every step of the way to ensure success for each child.
See How it Works
View moments from a typical day that illustrate how our comprehensive program works.
Interoperability
Teaching Strategies is committed to exploring interoperability within our platform consistent with the goal of improving early childhood education.
Accessibility
Teaching Strategies believes in equitable digital access. We continually improve the user experience for everyone and apply the Web Content Accessibility (WCAG) Guidelines 2.1 Level AA as well as the Section 508 accessibility standards to ensure everyone can experience and interact with our website and products in the ways that work best for them.
Security
Teaching Strategies offers a secure web platform where data is protected from unauthorized access, disclosure, or alteration.
Get Started
Transform your program with the Teaching Strategies connected ecosystem for early learning.
*Available for The Creative Curriculum Cloud for Preschool