Aligned to Missouri Early Learning Standards
Our Missouri Experts
Our dedicated team of Missouri sales representatives is ready to support you and your early childhood program.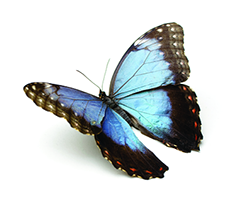 Julie Rowe
Account Executive
Chelsea Tigert
Private Child Care Early Learning Solutions Specialist
Our program has a strong emphasis on play. So first and foremost, we wanted a curriculum that was also based on play, and we wanted play that allowed children to expand their thinking. The Creative Curriculum provides both. It aligns with our beliefs and our philosophy around play while connecting that play to intentional learning.
Shantana Herd-Luckett, Ed.S.
Director of Early Education
Ferguson-Florissant School District
Our teachers like using The Creative Curriculum with GOLD because it has multiple components supporting them as educators. The resources help teachers engage with children through enrichment learning guides and activities. And the curriculum embraces the connection between children, teachers, administrators, and family partnerships.
Dr. Mary Hairston
Assistant Director of Head Start & Early Head Start
Urban League of Metropolitan St. Louis