Contact Your Regional Sales Representative
Our dedicated team of regional sales representatives is ready to support you and your early childhood program. Contact your state sales representative at 855-448-4352 or use the form below with any questions, requests, or to order our resources.
Travis Moss
Business Development Manager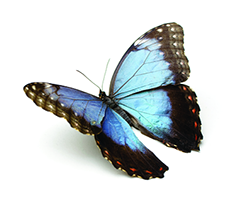 Kedra Potocnik
Private Child Care Early Learning Solutions Specialist
Did you know?
The Oklahoma Department of Education has approved The Creative Curriculum for preschool and kindergarten classrooms
As an early childhood educator, your choice of curriculum and assessment is one of the most difficult decisions you'll make. After all, these resources will help build the foundation that will determine a child's success in school now, through the transition to kindergarten, and later in life.
Explore how The Creative Curriculum and GOLD help children to develop curiosity, confidence, creativity, and lifelong critical skills, and how we at Teaching Strategies can help you ensure your teachers have the resources and skills necessary to make lasting change in your program.
2020 OK Curriculum Adoption
The Creative Curriculum – available for both preschool and kindergarten – is a curriculum like no other. It features investigation and discovery as a way of learning, helping teachers set children up for success no matter where life leads them. That's why the Oklahoma Department of Education has approved The Creative Curriculum for use in preschool and kindergarten classrooms.
Teaching Strategies is the leading expert in early childhood education – because it's all we do.
We've always recognized the importance of a strong foundation in early childhood education. In fact, it's been our sole focus for over 30 years. Our unique commitment to early childhood and early childhood only has made us the leading provider of early childhood education products and services today. We've been trusted by the early childhood education community for 30 years for a reason, and we're committed to the success of our partners and the growth of the children in their care.
Our solutions align with Oklahoma, Federal, and Head Start standards.
To view our alignments, download:
Alignment of Objectives for Development & Learning
The Creative Curriculum for Kindergarten
The Creative Curriculum for Infants, Toddlers & Twos
Head Start
GOLD
Research shows that The Creative Curriculum for Preschool is effective and it promotes children's cognitive achievement.
Explore the effectiveness of The Creative Curriculum for Preschool. Our curriculum includes the latest research in the early childhood field, in order to help teachers and administrators to give children the best early childhood education possible.
To learn more, download our publication:
Effectiveness Study: The Creative Curriculum for Preschool
Our preschool curriculum is comprehensive.
Our curriculum covers all content areas critical to a child's successful in preparation for kindergarten.
Teaching Strategies now offers new onboarding resources to help teachers successfully implement The Creative Curriculum for Preschool and GOLD in their classroom.
These resources provide step-by-step information on how to best leverage the curriculum to the fullest in your program. Resources, including the Getting Started Checklists, User Guides, and Model Implementation Plans, have been designed for use by new and veteran educators alike, providing the support you need every step of the way.
At Teaching Strategies, we think of ourselves as your partner in your program's professional development training experiences, one that's as committed as you are to enhancing the skills and knowledge of your early childhood educators, regardless of experience or learning style. We offer sessions and resources to meet the needs of every early childhood classroom both in-person and online.