As an early childhood educator, your choice of curriculum and assessment is one of the most difficult decisions you'll make. After all, these resources will help build the foundation that will determine a child's success in school now, through the transition to kindergarten, and later in life.
Explore how The Creative Curriculum and GOLD help children to develop curiosity, confidence, creativity, and lifelong critical skills, and how we at Teaching Strategies can help you ensure your teachers have the resources and skills necessary to make lasting change in your program.
At Teaching Strategies, we know a whole-child approach to teaching and learning is the most developmentally appropriate way to educate children.
Why? Because it supports and nurtures all areas of children's development and learning—from social–emotional and cognitive development to literacy, math, and science learning—and it facilitates the transition from preschool to kindergarten.
Every child is unique, so, it's no surprise that a "one size fits all" approach to learning isn't developmentally appropriate, especially in kindergarten.
Teachers can use the GOLD Kindergarten Entry Assessment Survey during the busy first weeks of school to compare incoming students' knowledge, skills, and abilities with widely held expectations for kindergarten entry, giving them a comprehensive picture of each student's development and learning in important areas.
Download Report (GOLD Kindergarten Entry Assessment Survey MIA)
At Teaching Strategies, our first priority is to support you and the teachers in your program in the critical work you do every day to improve the lives of the children and families you serve.
Our solutions are designed to make the implementation of developmentally appropriate curriculum and assessment as intuitive and easy as possible
Teaching Strategies' comprehensive,
research-based approach is an intentional
plan for success.
Every component is grounded in child development theory and scientific research but we take it one step further. Our resources are not only research-based, they're research-proven—validated in the field and shown to be effective by extensive research conducted by independent researchers. From multi-year efficacy studies to peer-reviewed journal articles and research foundation papers, our vast body of research proves that you can trust our products to help you deliver positive outcomes for all children.
The 38 research-based objectives are at the heart of everything we do and they define the path teachers take with the children in their classroom.
They inform every aspect of teaching, include predictors of school success, and are aligned with state early learning guidelines. Our objectives for development and learning extends from birth through third grade. They enable teachers to see children's development and learning along a progression that spans the whole of the early childhood years.
The objectives cover 10 areas of development and learning, including broad developmental areas, content areas, and English language acquisition. Many objectives also include dimensions that guide teachers' thinking about various aspects of that objective and help clarify what it addresses.
The Criteria Report documents the research that went into the development of the 38 objectives. It includes an overview and rationale for inclusion of each of the development and learning areas.
Research shows that The Creative Curriculum for Preschool is effective and it promotes
children's cognitive achievement.
Explore the effectiveness of The Creative Curriculum for Preschool. Our curriculum includes the latest research in the early childhood field, in order to help teachers and administrators to give children the best early childhood education possible.
Our Solutions Are Aligned to Early Learning Standards
The Creative Curriculum for Preschool
---
The Creative Curriculum for Infants, Toddlers & Twos
---
The Creative Curriculum for Kindergarten
---
GOLD
---
ReadyRosie
---
Teaching Strategies now offers new onboarding resources to help teachers successfully implement The Creative Curriculum for Preschool and GOLD in their classroom.
These resources provide step-by-step information on how to best leverage the curriculum to the fullest in your program. Resources, including the Getting Started Checklists, User Guides, and Model Implementation Plans, have been designed for use by new and veteran educators alike, providing the support you need every step of the way.
At Teaching Strategies, we think of ourselves as your partner in your program's professional development training experiences, one that's as committed as you are to enhancing the skills and knowledge of your early childhood educators, regardless of experience or learning style. We offer sessions and resources to meet the needs of every early childhood classroom both in-person and online.
Contact Your Regional Sales Representative
Our dedicated team of regional sales representatives is ready to support you and your early childhood program. Contact your state sales representative at 855-448-4352 or use the form below with any questions, requests, or to order our resources.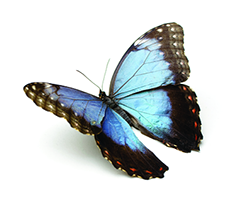 Indira Bustillos
Account Executive
Chelsea Tigert
Private Child Care Early Learning Solutions Specialist