Uncategorized
Supporting Teachers Through the Assessment Process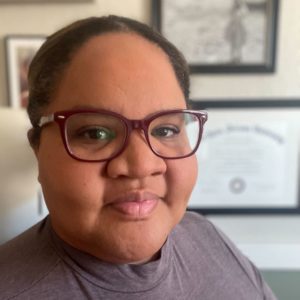 Nicol Russell, Ed.D.
Vice President, Implementation Research, Teaching Strategies
One of my favorite education researchers in recent years is Dr. Nonie Lesaux, Academic Dean and Juliana W. and William Foss Thompson Professor of Education and Society at the Harvard Graduate School of Education. In 2010, Dr. Lesaux and her research team published Turning the Page: Refocusing Massachusetts for Reading Success, in which they made some strong recommendations for improving rates of reading success.
One of the key takeaways I got from the report is the recommendation to focus on the design of an initiative if you want to make an impact on academic outcomes. They say, "We need to be guided by the understanding that it is not the services or the programs themselves that are impacting children's skills specifically, but rather it is the resulting changes in behavior for both the child and the adults in his environment that are having an impact" (Lesaux et al., p. 6).  In other words, it's not the program or services that change reading outcomes, it's the effect of the program or services on the behavior of adults and children that change reading outcomes. I think this is applicable across any education initiative, including assessment.
We early childhood education people (as I fondly call us) talk a lot about the assessment process and its implications for students. In fact, if you search the term "child assessment" on the Head Start Early Childhood Learning and Knowledge Center (ECKLC) website, it will return 598 documents. That's a lot of talking! We talk about assessment systems, assessment types (summative and formative), assessment results—most of them focused on what it means to educational systems. Since teachers are critical components of the educational system and have direct contact with children most often, this post is about how to support them through the assessment process.
Education leaders and administrators should think of supporting teachers through the assessment process as a "parallel process," one in which teachers are treated in the ways they are expected to treat children. When it comes to constructing and using effective, developmentally appropriate assessment systems in their classrooms, teachers need three key things:
environments engineered to promote success,
the provision of time and tools for self-reflection, and
opportunities to give and receive constructive feedback.
The environment
An environment that has been engineered to promote successful assessment systems and strategies provides the materials necessary to engage in planned and unplanned activities and projects. Such an environment also enables teachers to communicate their needs to the education manager or another appropriate person. The site supervisor should ask these questions about the environment: "Have I ensured teachers have the materials they need to conduct planned activities and projects?" and "Is a protocol in place for communicating classroom environment needs to the site's leadership team?" These two questions are critical to creating sound assessment environments, because these planned and unplanned activities and projects give teachers opportunities to observe children as they demonstrate what they are learning. Thus, assessment becomes more feasible.

Self-reflection
Before teachers can become comfortable with receiving feedback from others, they need opportunities to reflect on their assessment practices. This can be a difficult thing for a teacher, especially if they are not expected to make it a routine part of their teaching. A site supervisor can support teachers through this part of the assessment process by providing teachers with a tool like a "self-reflection checklist" and the time to complete it. A self-reflection checklist doesn't have to be long and complicated, and it doesn't have to be very time-consuming; it just has to be intentionally designed to promote critical reflection on a teacher's assessment practices. Click here for some ideas.

Feedback
The third way to support teachers through the assessment process is to provide many opportunities to give and receive feedback. Right now, I hear my dad's voice in my head, saying "Not just feedback: meaningful feedback." My dad (that's him in the photo above with my daughter Makena) has been a special education teacher for many, many years now, so his voice is often the one I hear when I think about my own journey as an educator. On so many occasions, when relaying stories about what was happening in his classroom or trying to provide sound advice to his children, my dad would stress the importance of giving feedback that "added to" instead of "taking from" whoever you were giving feedback to. I think more teachers would be open to receiving feedback if they knew it done in the spirit of adding to their repertoires instead of taking from their self-confidence. To support teachers through the assessment process, site supervisors should make it a goal to provide regular, routine, and frequent feedback to teachers about their assessment practices. This article provides great information on how good learning environments include effective feedback.
I'll never forget one of the first professional development sessions I attended when I worked for the state of Arizona. It was an all-day training about how to be an effective coach and mentor facilitated by Dr. Isela Garcia, director of the Alesi Group, an organization that specializes in brain-based training, coaching and consultation. Dr. Garcia talked about the parallel process and used a phrase I will always remember. She said, "You've heard of the Golden Rule, right? 'Do unto others as you would have them do unto you?' Well, the parallel process is what I like to call the Platinum Rule: 'do unto others as you would have them do unto others.'"
Writing about ways to support teachers through the assessment process made me recall that Platinum Rule: we should do unto teachers as we would have them do unto children, always finding ways to help them find success.
How are you supporting teachers through the assessment process? Share lessons learned from your own experiences in the comments below.
References
Lesaux, N. K., Hastings, M., Kelley, J., Marietta, S., & Russ, J. (2010). Turning the page: Refocusing Massachusetts on reading success. Retrieved from Strategies for Children, Inc. website: http://www.strategiesforchildren.org/docs_research/10_TurningThePageReport.pdf