Company Updates
Teaching Strategies Employee Spotlight: Alexis, Online Professional Development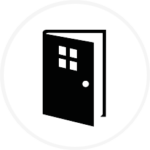 After almost a decade at the CDC, Alexis was ready for a change. She had been working on the production team for an online scientific journal and wanted to build on what she had learned in the early years of online publishing but escape government bureaucracy. She was interested in distributing knowledge through the Internet because she grew up around educators. Her father was a principal, and her mother was the parliamentarian for the local school board while also serving in various roles for local, state, and national PTA entities. Alexis estimates that about 90% of the adults in her neighborhood were educators. She thought developing products that helped teachers, caregivers, and other professionals support the development of young minds might be a good fit for her, and it was.
Alexis spent the next eight years working for Quality Assist as a project director. Last year, Teaching Strategies acquired Quality Assist. Alexis says, "The marriage made sense because both companies shared a commitment to helping teachers and children thrive." The acquisition has allowed her to contribute to efforts that enhance the day-to-day lives of many more children and educators.
On a typical day as Project Director for Online Professional Development, you'll find Alexis juggling various tasks related to audio production, reviewing manuscripts, or finding and fixing breaks as part of  our pre-launch quality control efforts. All of these tasks help Teaching Strategies deliver the best possible professional development to teachers across the country.  In the spring, she is also focused on recruiting students for our high school internship program.
Recently, we asked Alexis to share her thoughts on her work and contributions at Teaching Strategies.
What has your experience been like working at Teaching Strategies?
When I unexpectedly became a Teaching Strategies employee in 2022, I felt a lot of anxiety. I appreciated being assigned a buddy and many of the other efforts designed to make me feel welcome, but change rarely comes easily.
Before long, I was too busy working on one of the integration teams to worry about what the acquisition would really mean for my future. I leaned into learning the new skills required to help our team meet an aggressive timeline for course migration, and by the time it was complete, the anxiety was gone. Sometimes I still long for the days when I could recognize all my colleagues if I passed them on the street. But most days, I just look forward to working with and meeting more of the new ones.
How does your experience give you a unique perspective while working on Teaching Strategies products?
I am not sure how unique this is, but whenever I review courses, I try to revisit my 2014 experience, when I first joined Quality Assist. That version of me was totally unfamiliar with the typical jargon used in early childhood education. Alexis circa 2014 was also unfamiliar with the widely accepted theories on adult learning. So, I saw our products only through the eyes of a newcomer to the field. I'd ask myself questions such as "Will new teachers understand this content?" or "Will teachers be overwhelmed by the amount of information presented?" or "Will taking this course feel like a chore?" Of course, it's impossible to forget all the on-the-job training I've gotten since 2014. But I always try to remember what it was like to be new to the science of early childhood development.
Is there a product/project that you were involved in launching?
For several years, our team wanted to develop an internship program to encourage the next generation to pursue careers in early childhood education and/or edtech. In Fall 2021, a local school asked us to partner with them to develop STEAM summer jobs for their students, and we gladly accepted. It is a promising partnership. The school provides stipends; we introduce their teens to EdTech.
The two high-school interns made valuable contributions to our production efforts. They supported our team by conducting usability tests for courses ready to go live and delivered detailed feedback, which allowed us to correct bugs before public launch. They apprenticed with our instructional designers, then independently designed and built pages for future courses. Both students took advantage of freestyle periods where they were able to grow their design portfolios for future job opportunities. Finally, they collaborated with our video production team and our graphic designers to create draft marketing materials (in printable and interactive web formats) for future recruitment use.
Post internship feedback confirmed the inaugural summer earned high marks. (Kudos to Basil Leary and the instructional design team for helping the students pack an impressive amount of learning into a short period.) Our partner school is screening candidates for the 2023 program and targeting students with Spanish-language skills.
What are you excited to contribute to as you continue to grow with Teaching Strategies?
I recently completed a course on accessibility in eLearning, and I am excited about gaining more knowledge and experience on this topic. Online Professional Development is taking steps to develop more products that meet accessibility standards set by the main international standards organization for the Internet. These efforts matter because, increasingly, students access training via online learning modules, but many courses are not accessible to those who have disabilities. We believe there is a growing market for accessible courses. And, more importantly, we know developing courses with access in mind is simply the right thing to do.
Make a difference for teachers, children, and families with a career at Teaching Strategies!