Company Updates
Teaching Strategies Employee Spotlight: Annabelle, Account Executive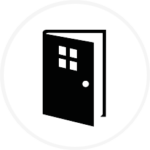 After teaching for her first year out of undergrad, Annabelle joined Teaching Strategies as an account executive in 2021. In her role, Annabelle helps schools and programs get connected with the best Teaching Strategies resources for their teachers, children, and families. Annabelle says that every day looks different and can include leading product demonstrations; talking to customers about our curriculum, assessment, and professional development options; and connecting with new customers. Annabelle's favorite part of the job is leading product demonstrations. "It feels a bit like teaching for me," she says, "which is what I love!"
Recently, we asked Annabelle to share her thoughts on work and life at Teaching Strategies.
What attracted you to Teaching Strategies?
Before Teaching Strategies, I was working about 60 hours a week teaching. I taught preschool children from 8a.m.–5p.m., then taught ESL virtually in the evenings. Teaching language was always my passion, but when my contract was reaching its end, I was ready to try something new and find a lighter load of teaching. It was a no-brainer to join a company that exists to make teachers' lives easier and improve children's outcomes.
How does your experience give you a unique perspective while working on Teaching Strategies products?
It's so neat to retroactively solve problems I faced before coming to Teaching Strategies. I get to be the help I needed as a teacher! When I wasn't teaching, I was planning to teach again, and it was a never-ending cycle where I could never quite get ahead. My hope is that the solutions I share with educators and childcare providers will help them avoid the speed bumps and hurdles I encountered during my tenure in the classroom.
What is the best part about working with Teaching Strategies customers?
I'm going to sound like a broken record here, but I love getting to solve problems and help teachers. Supporting teachers in streamlining their work, making dynamic lesson plans, and furthering their accreditation as a teacher makes their day-to-day lives better. A happy, stress-free teacher will make for a smooth, exciting, and creative classroom environment, which will make for happy, empowered, lifelong learners. What's better than that?
Make a difference for teachers, children, and families with a career at Teaching Strategies!