Company Updates
Teaching Strategies Employee Spotlight: Jen, Director of Project Management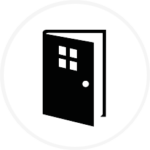 Meet Jen, the Director of Project Management for Teaching Strategies.
After spending time in the classroom, Jen joined Teaching Strategies nine years ago.
Before Teaching Strategies, Jen had the unique opportunity to work at a Rwandan youth village called "Agahozo-Shalom Youth Village," which was built for orphans of the Genocide. The values they live by include "Tikkun Ha'lev" (repairing the heart in Hebrew) and "Tikkun Olam" (repairing the world). Their founder wanted to ensure that each child had the opportunity to heal and become whole before going out and making the world a better place. When introduced to Teaching Strategies and our mission "to ensure that our youngest learners have what they need, in all developmental areas to help them succeed not only in school, but in life," Jen says she felt an "instant connection."
Over her 9 years at Teaching Strategies, Jen has held four roles, all of which have allowed her to grow in her career and pursue her passions. In her first role, Jen worked with our Implementation team and was able to familiarize herself with the needs of our partners in the field and thoroughly learn about our products. Next, she moved into the role of Communications Manager, becoming involved in employee engagement and leading mission critical projects. That role took her into the world of marketing and, ultimately, to getting her Project Management Professional (PMP) certification, which enabled her to find her calling as a project manager.
For the past year, Jen has worked to build the Teaching Strategies PMO (Program Management Office), utilizing everything she learned in her various roles to create process, organization, and cross-departmental governance. She also leads large company projects such as acquisitions and new product launches and supports our talented project managers on the ground and in our project management committee.
Recently, we asked Jen about her time at Teaching Strategies and how her former role as a classroom teacher has impacted her career here.
Share with us a memorable moment during your time in the classroom and how that has motivated your work here at Teaching Strategies.
When I was younger, reading did not come easily. I had to work hard at it and get extra support from teachers, family members, and specialists. This is one of the main reasons I chose to pursue education. That drive to be an educator and help meet all learners where they are is the same drive that motivates me at Teaching Strategies: to make sure that all children get the support they need to succeed and grow.
Why do you feel early childhood education (ECE) is so important to a child's well-being and educational development?
A strong early childhood education provides the foundation that a child needs to grow up and feel nurtured and empowered as a strong adult. I already see it with my two young children: Ethan, a 4-year-old in preschool, and Noah, a 9-month-old in an infant classroom. Their ECE experience has given them added comfort, support, and growth opportunities. Their teachers have nurtured their development, as well as given us as parents additional sets of eyes in all areas of learning and development. With encouraging words and love, they are receiving the support and validation they need in order to learn new skills and to stretch as individuals.
How is The Creative Curriculum impactful to children across different learning environments?
The Creative Curriculum genuinely thinks about all learners—regardless of geography, culture, and developmental needs. I still get chills when I dive into the curriculum and see, again and again, how rich and thoughtful it is. It helps you as an educator meet the diverse needs of the children in your class, showing you how to support and celebrate them. It helps the teacher grow alongside the children and think of things they may not have considered on their own.
What do you feel sets our solutions apart from competitors?
Written by educators who know what it's like to be a teacher or administrator, our solutions are truly, as we like to say, of, by, and for the field. Every idea that we put out the door is intentional and sent into the field with love, honor, and respect for those on the receiving end.
Make a difference for teachers, children, and families with a career at Teaching Strategies!