Best Practices
Three Steps to Unleashing the Power of the Teacher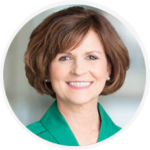 Beth White
Sr. Manager, PD Content, Teaching Strategies
Do you love your job? Or, more precisely, do you love the work that you get to do?
I do. I approach each workday eager to engage with my talented colleagues and think, read, learn, write, and talk about the early childhood solutions developed here at Teaching Strategies. My primary responsibility is to help create our online professional development. It's a role I embrace as both serious and joyful.
Recently, I was working on a short online course called The Power of GOLD. The name—The Power of GOLD—was chosen because GOLD is indeed a powerful tool for helping educators understand children's development and learning and intentionally supporting future growth. But the more I wrote about it, the more I realized that the real power of GOLD rests not with the platform but with the teachers who use it.
This statement is true about whatever resources you use in your work with children and families. The power of any tool for curriculum, assessment, or family engagement is always secondary to the power of the teacher using it.
Unleash the Power of the Teacher
Take a deep dive into your materials. When you make an investment in quality tools and materials, it only makes sense that you should want to learn all about them. Professional development is the key to starting well. I recommend engaging in a mix of online and face-to-face professional development to make sure that your knowledge base is both consistent with what everyone else is learning (online) and adapted to make the most of your program's unique circumstances (face-to-face).
Pursue continued growth through ongoing coaching and self-reflection. After getting to know your materials well, you will want to make sure that you can continue to deepen your knowledge and refine your practices. If someone in your organization serves in the dedicated role of "coach," make sure you spend time with this person and ask them to help guide your thinking. You can also rely on trusted colleagues; administrators; and outside sources such as books, webinars, and blog posts to help you continue to develop your skills. Even experienced teachers benefit from coaches whose fresh eyes and reflective questions can help them see current practices in a new light.
Nurture positive relationships with each child and family. If you've spent any time at all with Teaching Strategies tools and solutions, you've heard this statement before. We say it often because we believe it completely. Getting to know each child and family well and building trusting relationships with them will be more important than anything else you do as a teacher. All your materials, all your tools, and your entire repertoire of instructional strategies stand in service to this goal. It's what children will remember you for, and it's what families will thank you for.
Here at Teaching Strategies, we create rich, robust solutions to support you in your work with children and families. However, we know that these are only materials and tools. It is you, the teacher, who is the true power in the early childhood classroom.
When you develop a deep understanding of your curriculum and assessment tools, purposefully refine your practices, and build positive relationships, both you and the children will flourish. And when it comes to loving your job, having the expertise to make the most of your tools and resources is key to unleashing your power and being both serious and joyful in your pursuit of loving the work you do.