The Teaching Strategies Team
We can't wait to catch up. Whether you want our help tackling specific challenges, you need answers to technical questions, or you simply wish to chat and see what's new, the Teaching Strategies team will be there for you at this year's NAEYC.
Don't miss this opportunity to meet the people behind our products and get an inside look at the only connected ecosystem in early childhood education.
Breeyn Mack
Senior Vice President of Education
Nicol Russell
VP, Implementation Research
Tina Sykes
Applied Research Manager
Sandra Faria
Sr. Director, Professional Development
Donna Fowler
Director, Learning and Solutions Implementation
Natalie Pickett
Senior Manager, PDN
Celia Stokes
President, Product
Kevin Stehr
President Institutional Sales
Scott Balwinski
Chief Operating Officer
Jonah Stuart
Chief Policy & Government Relations Officer
Autumn Taylor
Chief Marketing Officer
May Reid
Vice President of Human Resources
Scott Fleming
Senior Vice President of Corporate Development
Matt Merry
Deputy Chief of Staff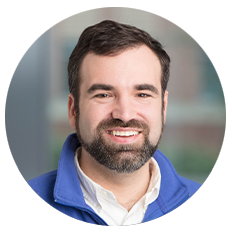 Tim Reed
Director, Product Marketing
Emily Bivona
Product Manager
Scott Traylor
Sr. Director of Product, Assessment
Keerti Hasija Kauffman
Director, International Partnerships
Katie Gallagher
VP, Product and Content Marketing
Dena Barnett
Partner Success Specialist
Bailey Cookson
Partner Success Specialist
Sharilyn Hilliard
Partner Success Manager
Kayla Stewart
Partner Success Manager
Lacresha Jackson
Partner Success Specialist
Karyn Ross
Account Executive
Krista Ashshaheed
Business Development Manager
Christine Wells
Strategic Accounts Manager
Kyle DeMars-Johnson
Senior Public Policy Manager
Rory Doehring
Proposal Associate
Joseph Cotter
Systems Administrator
Kim DeMars
Vice President, OPD
Gillian Gansler
Director, Business Development
Marcela Sansanelli
Professional Development Project Manager
Susan Mealiea
Director, Partner Success, Public Policy
Laura Bilbrey
Senior Director, Partner Success
Melissa Nast
Director, Partner Success
Theresa Moynahan
Director of Events
Allie Schrock
Sr. Manager, Social Media and Digital Content
Booth #2505
We're ready to celebrate you at the first in-person NAEYC gathering in over three years! We want to hear your stories and honor your wins—together. A little swag doesn't hurt either, so stop by our booth for daily raffles, fun giveaways, and other goodies.
Join our in-booth presentations and get a free canvas bag
Enter our daily raffles to win teacher-approved classroom products
Preview what's new and upcoming
Provide feedback in a mini focus group on our product roadmap
Must-See Sessions
Our educator-focused sessions bring top tips, proven insights, and best practices in early childhood education directly to you. You won't want to miss them.
Spotlight Session
The Role of Behavior Management in Promoting
a Whole-Child Approach
Thursday, November 17  |  8:00 a.m. – 9:30 a.m.
Behavior management often tops every educator's list of concerns. Join us for a thought-provoking, research-based discussion on effectively guiding children's behavior, including letting go of methods that don't work and embracing the ones that do.
Presented by Breeyn Mack & Nicol Russell


The Power of Technology in Family Engagement
Thursday, November 17  |  10:00 a.m. – 11:30 a.m.
When used correctly, technology can strengthen family engagement and cultivate meaningful partnerships between families and educators. Explore resources families can use to support classroom lessons and digital learning materials designed to engage young learners.
Presented by Nicol Russell & Tina Sykes

Harnessing the Power of 'How' to Promote Deep, Reflective Thinking
Friday, November 18  |  10:00 a.m. – 11:30 a.m.
Making the most of a two-year old's energy and curiosity can be a daunting task for many educators. In this session, we cover proven ways for teachers to embrace young children's questions and guide their explorations.
Presented by Nicol Russell & Tina Sykes

Must-Have Resources
Our educator-focused resources provide tips, guidance, reflection prompts, and insight into our most recent co-created innovations for early childhood education.

eBook
What Matters Most to Teachers Matters Most to Us
Tools, resources, guidance, and support to help teachers achieve what they have told us matters most to them and the children in their care: relationships, growth, wellness, and joy.
Infographic
Top 10 Ecosystem Highlights
for 2022
The top 10 co-created innovations delivered within the only connected ecosystem for early childhood education in 2022.