Best Practices
Embracing Linguistic and Cultural Diversity in Your Classroom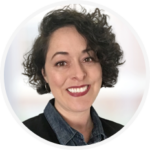 Clarissa Martínez
Dual-Language Content Manager, Teaching Strategies
"What is this numeral?" I was 5 years old, and that was the question my teacher was asking during large group. I don't remember the number card she was holding, but I remember thinking to myself, "Wow! She knows Spanish!" Blank faces stared back at her. She repeated the question. Again, I heard her say "What is this número?" Not being familiar with the word numeral, I was sure she was mixing in Spanish along with her English. This is very common in the part of Texas where I grew up, and it was my first experience in a school setting. I figured this was how it was done.
Apparently, I wasn't the only one who was confused. After a few moments, we understood that our teacher wanted us to call out the number she was holding up. It was years later that I would learn the word numeral.
Later that year, I was asked to draw a picture of the people who lived in my house. I drew my mother, father, baby brother, and grandmother. The teacher took my drawing, handed me another sheet of drawing paper, and asked me to only include the people who lived in the house, not all of my relatives. I explained that my grandmother did live in my house. Over time, I realized that having a live-in grandparent was not the norm for most families in my community.
I always think of these stories when I think of children who are English-language learners. As a bilingual child—both of my parents are fluent in English and Spanish, but my live-in grandmother only spoke Spanish—I had language and cultural characteristics that surprised my teacher.
These days, teachers are becoming more aware of the individual differences and unique needs of children who are English-language learners. The Creative Curriculum for Preschool and The Creative Curriculum for Kindergarten offer ideas that teachers can use to include all children in every aspect of the learning community. Whether a child is learning English for the first time in the preschool setting or using various levels of English proficiency, teachers need to be intentional as they create a positive, inclusive environment in which all children can learn and thrive.
Here are a few tips to consider as you begin your school year with children who are English-language learners:
Learn about the cultures, customs, and values of the families in your program (for instance, whether grandparents or elders live with the family).
Communicate respect for and acceptance of each family's values.
Establish and maintain predictable and consistent routines so children feel comfortable and confident that they know what to do and when. Having miniature versions of photo schedules and class rules keeps expectations handy and allows teachers to reinforce routines throughout the day.
Integrate children's home cultures, family practices, and first languages into everyday routines and experiences such as greetings, stories, counting, songs, and rhymes. Many teachers find Spanish-language materials from The Creative Curriculum, such as Mega Minutos for preschool and Mega Minutos for Kindergarten, to be very helpful during transitions, for example.
Display photos of the families in your program. You may even designate a family to spotlight each week. Ask the family to bring in photos of their favorite things to do, holidays, or traditions. Post these mementos in a special place in the room, inviting the child (and the family if they are able to visit) to tell about her family.
Because environment plays such a critical role in promoting a child's sense of security and acceptance, provide a space for children to be alone or to simply observe until they are ready to join in the action.
Labeling classroom materials in both English and a child's first language helps to support literacy development in both languages and lets him know that his language is valued. Color-coding each language also helps children distinguish between languages.
Consistently use natural physical gestures to reinforce concepts and vocabulary. Designate a few simple gestures for daily routines (for example, going to large group, lining up to go outside, washing hands) and use them each and every time.
Keep your language short and simple, using vocabulary that is most relevant to children. For example, my teacher might have used the word number instead of the more accurate but potentially confusing term numeral.
As you introduce new vocabulary words, define them verbally and by using pictures, objects, and demonstrations. If possible, associate the English word with words in a child's first language.
These suggestions (and more) can be found in "Planning Your Literacy Program," the second chapter in The Creative Curriculum for Preschool, Volume 3: Literacy, and in chapter two "The Learning Environment" and the "Including All Students" sections of chapters one and four of The Creative Curriculum for Kindergarten.
Creating a warm and supportive environment where all children feel welcome, loved, valued, and encouraged sets the stage for the interactions that help children begin to understand and use their new language while maintaining their first language.
Buena suerte!