Implementation
Celebrating Learning Together: Supporting Children With Disabilities at Malberg Early Childhood Center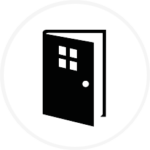 Challenge
---
Create An Inclusive Environment for Children With Disabilities 
Upon assuming the role of principal at Malberg Early Childhood Center in 2022, Danyelle Edwards made it her priority to find a partner that supported her vision to create inclusive environments and follow the Universal Design for Learning model.
Objectives:
Provide the least restrictive environment, allowing children to learn alongside their typically developing peers.
Ensure children with disabilities were able to participate in the same activities as all the children in a significant and enriching manner.
Address the significant teacher turnover by empowering her program's education professionals—from therapists to novice teachers—through comprehensive professional development.
This would equip the Malberg Early Childhood Center with the necessary tools, direction, and materials to effectively support children with disabilities and to optimize the advantages of their curriculum.
Solution
---
A Unified Approach to Curriculum and Assessment for All Classrooms 
Edwards was confident The Creative Curriculum and GOLD supported her vision to create an inclusive environment because of the unique support for children with disabilities:
color-coded, strength-based progressions representing development from birth through age eight;
embedded teacher support and guidance to individualize instruction, no matter where a child was on the developmental continuum; and

a foundation in

38 objectives for development and learning

that research has shown are critical for a child's success, for both The Creative Curriculum and GOLD.
In the fall of 2022, the Malberg Early Childhood Center partnered with Teaching Strategies to
implement The Creative Curriculum and GOLD in both inclusive and self-contained classrooms;
empower teachers and therapists to follow the same studies and use the same activities for both children with disabilities and their typically developing peers; and
ensure all new teachers had the support they needed to succeed, starting with the Teaching Strategies Supporting Children With Disabilities course, ongoing coaching, and continued support from a mentor teacher.
Results
---
Classrooms Where All Children Play and Learn Together
For children with disabilities at Malberg, here is why partnering with Teaching Strategies has been so powerful.
The teachers in inclusive classrooms and the therapists in self-contained classrooms expressed their excitement about The Creative Curriculum's unique approach and how it allows children with disabilities to engage in the same learning experiences and practice the same skills as their peers. This adaptability makes a previously difficult task of individualizing instruction much easier for them.
"That's an area where The Creative Curriculum really shines," Edwards said. "It takes the guesswork out of individualized instruction for teachers."
Kristen Corkery, a preschool inclusion teacher, agreed.

Thanks to Teaching Strategies, the staff at Malberg have the detailed guidance they need to nurture each child's development and provide truly individualized instruction.
Inform Children's IEP by Connecting Curriculum and Assessment
Edwards noted how connected curriculum and assessment helps to address some of the critical skills children with disabilities are working toward, like attending and engaging, and how it helps inform a child's Individualized Education Program (IEP).
Attending and engaging with instruction was a skill they focused on first. With GOLD, they are able to identify, monitor, and track a child's developmental level, no matter where a child falls on the developmental continuum, and then search for daily resources from The Creative Curriculum that align to that particular skill. Teachers can easily find resources to address and scaffold a skill if a child needs extra support.
"The objectives for development and learning in both The Creative Curriculum and GOLD align with many goals we are setting for children in their IEPs," Edwards said.
Tracking a child's progress is also no longer an extra task for a teacher to do; they can capture observations in the moment by taking photos or videos, and so can the children's families.
Joyful Learning for All Children
Edwards and the staff appreciate how the studies within The Creative Curriculum provide children with disabilities with the opportunity to bring in prior knowledge about topics they have been exposed to in their everyday lives, such as clothing, balls, boxes, or music—which are just a few of the studies offered by The Creative Curriculum.
No matter if they have a disability or not, children explore, investigate, and celebrate their learning together. At the end of the Clothing Study, for example, they celebrated their learning with a fashion show. Every child participated, and their families came to watch as they walked the red carpet.
"They dressed up in all sorts of ways—some represented their cultural heritage, others picked clothes that showed their desired careers" Edwards said.
"I've used other curriculums and I would advocate for everyone to consider The Creative Curriculum because it is project-based. It allows teachers to lead the way and it allows children to explore their interests," she said. "They aren't going to see fairytales. They're going to think about items and concepts that resonate with their everyday lives, from foods they see in the grocery store to structures they can build with boxes."
Teachers, Therapists, and Families Working Together as One
At Malberg, teamwork is a top priority, and that means children, teachers, and families all work together as one. You can see this collaborative effort in the messaging on photos of teachers on their website.
Parents, we see you.
We hear you.
We thank you.
Everyone wins when we teach together.
Both teachers and therapists have worked with Teaching Strategies coaches to foster progress among children with disabilities through professional development, and over 97% of those therapists and teachers feel more prepared to support children with disabilities.
"When teachers and therapists work together, we're able to provide consistent opportunities for learning in all aspects of the day," said Zenetta Bronson, a preschool inclusion teacher. "It also provides children with more opportunities to practice their skills."
A Powerful Partnership in Action
---
As Malberg continues moving forward, it's important to celebrate the remarkable strides they've made in just a few months to fulfill their mission of creating classrooms where children of all ability levels play and learn together.
And they've done it by finding a true partner in Teaching Strategies.