Company Updates
Our Back-to-School Commitment to You: A Solution for Distance Learning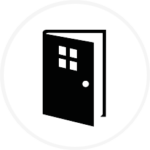 A message for our readers about our back-to-school commitment:
Preparing for Back-to-School
As you have been busy planning for fall, we've been busy listening to your concerns and needs to help you move forward during this time. It's been clear that you are preparing for various back-to-school scenarios—distance learning, a traditional classroom setting, or hybrid model—and are looking to your trusted partners to help.
Making a Commitment to You
Just as we committed to creating resources to help you support your families when COVID-19 first began impacting our lives, we are committed to creating resources and technology for you to feel confident in your plans for the new school year.
We have been busy building the following functionality into a single streamlined experience that we're calling our Distance Learning Solution for this purpose, which will offer the following supports:
24/7 access to digital curriculum
Developmentally appropriate, family-facing resources
Two-way communication between teachers and families
Consistency across in-class and at-home learning plans
Resources to help both teachers and children navigate transitions to new classrooms and new classroom configurations
To learn more about our plans, please join us for a free webinar later this summer or check out these additional blog posts.
Breeyn Mack, Vice President, Educational Content
Denis Khazan, Chief Technology Officer
Wednesday, July 15, 2020 2:00 PM EST
Wednesday, July 22, 2020 12:00 PM EST
Wednesday, July 29, 2020 2:00 PM EST
Tuesday, August 4, 2020 12:00 PM EST
Thursday, August 13, 2020 12:00 PM EST
Thursday, September 3, 2020 12:00 PM EST
Additional Distance Learning Solution Blog Posts
Prepare for Any Back-to-School Scenario: A Distance Learning Solution
Exciting Back-to-School Formative Assessment News: Enhancements for GOLD®