Company Updates
Support for Implementing GOLD®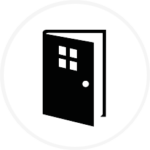 Today we're inviting Tim, a member of our team, to give you an overview of the implementation and ongoing support resources available to all GOLD® users.
Read on to learn more about these resources and where you can find them.
"How do I get a new password?"
"How do I complete a checkpoint?"
"Where do I get started???"
Whether you are a new user or a GOLD® veteran, you might have questions like the ones above about using GOLD®. A big part of my job here at Teaching Strategies is to make sure answers to questions like these are readily available to you. It is an honor to help provide teachers and administrators like you with top notch support, so you can use our assessment solution with confidence.
When your questions are answered clearly and in a timely fashion, you get more time to spend on what matters most—educating and caring for our youngest learners.
As an educator, your support system is important for your ongoing success. I hope that the resources highlighted here demonstrate how committed we are to you and how we love being just a tiny part of your support system.

With more than 800 easily searchable support articles and videos, the MyTeachingStrategies® Support Portal provides how-to, best practice, and troubleshooting guidance for all of our digital products, including GOLD®, digital curriculum resources, online professional development, and tadpoles®, as well as the MyTeachingStrategies® platform. In the portal, you can type in questions like the ones I listed at the beginning of this post to find step-by-step articles that will help you get answers and learn more about the tool. If you are asking, "How do I get a new password?," the support portal is a great place to find an answer to your question.
If you are exploring the MyTeachingStrategies® Support Portal for the first time, start with the GOLD® implementation and onboarding resources.
In February, Emily Dill shared the implementation support resources she helped to create for The Creative Curriculum® for Preschool. In addition to those resources, we've also created similar onboarding and implementation resources for GOLD®, including the GOLD® Model Implementation Plan, which is a visual road map for administrators that outlines resources that will support a successful first year of implementation; the GOLD® Getting Started Checklists, which provide tactical steps so you can feel confident in independently getting started in GOLD®; the GOLD® User Guides, which provide teachers and administrators with a comprehensive collection of steps and year-round support, and more! If you are asking, "How do I get started?," these resources are for you.
There's even more support outside of the portal.
GOLD® teachers and administrators who have opted in to receiving support communications by email get a newsletter that includes timely tips, recent improvements and releases, and a schedule of upcoming webinars. Click here to opt in!
Teaching Strategies regularly hosts live GOLD® support webinars on topics of interest to teachers and administrators, including beginning the school year, ending the year, checkpoints, and reporting. Each webinar is archived and available within the MyTeachingStrategies® Support Portal.
Weekly updates on the MyTeachingStrategies® dashboard keep GOLD® users informed of new feature updates, timely support, and more!
If you are asking, "How do I complete a checkpoint?," we will support you each and every GOLD® checkpoint via the methods listed above!
If you can't find the answer to your question, let us know!
You can contact our technical support team by submitting a case in the MyTeachingStrategies® Support Portal, or by giving us a call. We recommend searching the portal with any error message you may receive before contacting us—you may be able to learn about what you are experiencing there. When contacting us, please have these details ready:
user ID, class ID, or child ID
browser and account email
error messages encountered
steps taken before arriving at the issue
Be on the lookout for more support opportunities coming soon!
We are continuously updating these resources to reflect the latest changes to GOLD® and MyTeachingStrategies®, so be sure to sign up for our GOLD® support emails and to always check your MyTeachingStrategies® dashboard for new messages when you log in.
Also, consider checking out an archived webinar I recently co-hosted covering the GOLD® support resources I have just outlined.
Thank you for all that you do.
As your biggest fans, we're here to support you along the way!
Tim

Want to learn more about GOLD®? Click here.