Best Practices
Data Quality: As Good as You Make It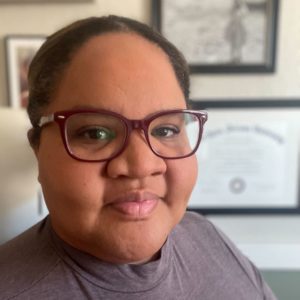 Nicol Russell, Ed.D.
Vice President, Implementation Research, Teaching Strategies
Data quality in early childhood education (ECE) is not a new topic. If you're like me and you've been in the field for several decades, you have had conversations about ECE data quality many times. Like me, you've probably been involved in efforts such as "quality initiatives," "quality campaigns," and other rallying activities focused on improving data quality. For those of you who are new to the field, welcome and buckle up: a quality movement is likely coming your way.
The focus on data quality is merited, especially since data use is also an ECE priority. For instance, early learning programs looking to demonstrate efficacy have relied on data to conduct self-evaluations, while other programs have had their data evaluated by external reviewers for feedback on the program's effectiveness. At the educator level, data is often used to make judgments about the learning environment, teaching strategies, and instructional planning.
As these examples illustrate, the quality of data matters because the information is used to make important decisions. It can lead to actions that make a difference for children and their families, educators, or programs. However, before data can be transformational, it must first be trusted. To promote greater trust in data, it is important to define the purpose of the collection of data, identify potential types of data, and avoid some of the potential pitfalls that come with data collection.
The Purpose of Data Collection
The purpose of data collection is to gather information that can be acted upon. Data collection can provide information about the who, what, why, where, or when that form the context of a decision. It can give you an idea of how people are doing or how something is going. Ultimately, data collection gives you the opportunity to take stock of anything you did in the past, are currently doing, or are considering doing in the future.
Potential Types of Data
There is an array of data that may be collected at various levels of the early learning environment. These are examples of types of ECE data, collected at four different levels.
Potential Pitfalls and Ways to Avoid Them
I've spent a lot of my time as an ECE professional in roles in which I provided direct support to both data collectors and data users, which are not always overlapping groups. I was commonly asked, "Is the data reliable?" Usually, someone asks that question because they don't trust that it is reliable. It has caused me to spend time reflecting on how to minimize the collection or use of low-quality (non-trustworthy) data. In my opinion, there are three potential pitfalls: the people, the processes, and the technology.
People pose a potential pitfall because people are imperfect, and those imperfections can manifest in the ways data are collected or in the way the data are applied. Processes can be similarly problematic, especially if data collectors lack the option to stop using processes that don't work or start using processes that could be more beneficial. Technology is great—except for when it isn't. People may also struggle with questions about the technology they are using or are expected to use, which may prevent them from seeing how technology can help them collect and use data.
Now, it wouldn't be fair to list those potential pitfalls without providing you with some suggestions for avoiding them. The first suggestion is to start with a plan for success. This means detailing your vision in an implementation plan and coming up with strategies for reaching your goal. In your plan for getting better quality data and making better use of it, you can address each of the three potential pitfalls mentioned earlier: people, processes, and technology.
The second suggestion is to keep quality at top of mind when it comes to data collection and use. The three areas of focus (i.e., people, processes, and technology) can be used to keep the pursuit of quality in the collection and application of data targeted and specific. Think about the quality of the support you provide to the people (e.g., children and families). Think about the quality of the processes you have in place and how they help the program run effectively. Finally, think about the quality of the technology you have access to and how that technology can be leveraged to help you reach your data goals.
Make a Plan to Understand Your Data 
A free, on-demand webinar where we built a plan to collect, organize, and interpret your data.