Best Practices
Supporting Teachers' Growth With Coaching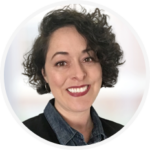 Clarissa Martínez
Dual-Language Content Manager, Teaching Strategies
Have teachers ever traveled home from a training or workshop feeling excited to try new ideas to improve their work with children, but then found themselves without a tangible plan to make these ideas come alive in their programs? Have teachers ever returned to their classrooms or programs after an inspirational training and found themselves struggling to implement their ideas in their classrooms or within their programs?
While workshops, multi-day training sessions, and online professional development modules can help teachers build their knowledge about curriculum and assessment in general, lasting change comes from continued, individualized coaching to put new knowledge and theories into practice. The help of a coach or mentor in planning experiences and bringing their ideas to life supports teachers as they enhance learning environments and emphasize building positive relationships between children and teachers.
In order to best support teachers, coaches and mentors need to know what to look for when making classroom observations.
In addition, it is important that coaches and mentors know what constitutes effective feedback, which is at the heart of a successful coach–teacher relationship. Just as a teacher's ability to individualize instruction and interactions with each child is a mark of excellence in the classroom, a coach's ability to customize the support that is offered to each teacher enhances one's coaching success.
Let's take a look at what a coach might look for, do, and say to build positive relationships with teachers and guide them toward ongoing improvement.
Preparation
Get to know each teacher and talk about the type of support he or she would most appreciate.
Decide what type of communication is preferred (e.g., email, phone calls, meetings in person).
Establish goals together: what will be the focus of the observation? For example, a newer teacher may need hands-on support during transitions or while learning how to lead an engaging large-group meeting. More experienced teachers may want ideas for making changes to the environment to encourage children's exploration in the Discovery area.
Set up a time and date to observe.
Observation
Decide with the teacher whether you will be a participating observer or simply watch from the sidelines.
Focus on the planned goals.
Celebrate the teacher's strengths!
Take objective, detailed notes. Similar to documentation notes, you want to capture what you see and hear.
Offering Feedback
Determine when you will meet to debrief your observation. Plan for at least 30 minutes to share your observations, provide feedback, and engage in meaningful conversation.
Prepare for your feedback meeting by:

identifying the strengths you want to validate and celebrate,
selecting one or two areas for growth,
listing your questions for the teacher to encourage thoughtful reflection (e.g., "I noticed that you [added fresh flowers to the Discovery area]. Why did you [add them]?" or "What do you think would happen if you [added books that name the different types of flowers]?"),
determining how you will begin the session, and
thinking of suggestions you will make.

Structure the discussion as a conversation rather than a lecture. This advice may seem obvious but remember to ask questions and listen carefully to the answers.
Think about how to handle resistance. Listen carefully to the teacher's objections. Validate the teacher's point of view and suggest that the teacher take "baby steps" to make adjustments. Refer to research that supports best practices or lead the teacher back to information or guidance in The Creative Curriculum volumes, always emphasizing what is best for children.
Planning Next Steps
Together, decide on what the teacher will do and what you will do in the coming days to support the teacher.
Guide the teacher to take next steps.

Provide information, ideas, suggestions, and/or materials that are related to the teacher's goals and your observations.
Offer to model a new strategy during a classroom visit.
Invite the teacher to observe another classroom or teacher for ideas.

Summarize your plans in writing to ensure that expectations are clear and documented.
Determine a timetable for completing the plan and arranging the next visit.
Follow up with the teacher to discuss his or her progress toward completing the next steps.
Working closely with a teacher helps a coach identify needs, offer constructive and customized feedback, and modulate their coaching approach to encourage ongoing improvement.
We at Teaching Strategies feel so strongly about the importance of coaching that we've written entire books about it. We developed Coaching to Fidelity versions to help coaches support teachers who are implementing The Creative Curriculum. Coaching to Fidelity also includes guidance on individualizing feedback based on each teacher's level of experience and suggestions for how to build and nurture positive relationships with teachers.
Teaching can be a difficult and emotionally taxing job.
These dedicated professionals deserve a champion who can help them reflect on their own professional development. A coach who plays a critical role in encouraging, championing, and modeling best practices for teachers has a big responsibility. When teachers have coaches who are dedicated to helping identify their strengths and support their growth, they are more likely to feel empowered to make changes to their practice. Consider what Mike Singletary, a former NFL player and coach, once said: "Players respond to coaches who really have their best interests at heart." A solid foundation of mutual respect between the teacher and the coach goes a long way in supporting a teacher's growth and refinement.