Company Updates
Introducing Noni: Innovative Support for Unprecedented Times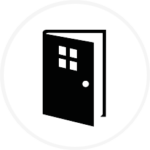 Prior to the pandemic, more than 60%* of children had experienced at least one traumatic event by the age of 16. Stress from the pandemic—combined with school and childcare closures—has not only increased this statistic, but also magnified concerns for children who have experienced trauma, especially our most vulnerable children.
Children who've been exposed to trauma are more likely to exhibit behaviors that challenge their teachers. In these moments of heightened stress, teachers aren't always able to respond in ways that align with their goals for children's development and success.
Creating trauma-sensitive classrooms has never been more important than it is right now.  Teachers are facing unprecedented challenges.
How will I navigate the many stress-related impacts the past two years have had on the young learners in my classroom?
How do I recognize and address behaviors that stem from exposure to trauma, knowing what so many children have just experienced?
How do I provide support for the most impacted children, who need so much more from me, and still meet the needs of my whole class?
How do I focus on essential content learning when, for the last year, children have been navigating anxiety, stress, fear, uncertainty, hunger…and even worse?
With Noni, teachers won't have to face these challenges on their own.
Create trauma-sensitive, relationship-focused learning environments to mitigate the impact of trauma and adverse childhood experiences (ACEs) on young children.
Noni helps ensure that teachers are prepared for classroom behavior challenges—offering supportive strategies, immediate guidance, and easily accessible professional development, right from their mobile devices.
Designed for preschool, pre-K, and elementary school teachers, Noni is a digital coaching app and complementary collection of classroom teaching resources. Noni provides real-time support to help teachers build trauma-sensitive classrooms and understand, manage, and predict dysregulated child behaviors that stem from exposure to toxic stress and ACEs.
Noni uses a robust recommendation engine that's directly responsive to teacher input, meaning that the coaching, guidance, strategies, support, and recommendations that it serves up are specific to the type of dysregulated behavior a teacher notices a child exhibiting.
With Noni, teachers will have
relationship-based whole-class support, along with individualized plans for children who need them;
immediate, in-the-moment guidance for moments of heightened classroom stress;
a robust library of video, audio, and text-based opportunities to support their professional learning—with a focus on trauma, ACEs, dysregulated behaviors, and the importance of relationship-building in working with trauma-impacted children;
support for working with families as partners in healing from trauma; and
resources that support them in prioritizing their own self-care and mental wellness.
Receive relationship-based support that's research-validated.
The guidance, strategies, and trauma-informed approach that Noni provides is rooted in and based upon research-validated practices used at Adventist HealthCare's The Lourie Center for Children's Social & Emotional Wellness. Decades of research confirms this well-known therapeutic program's success in supporting trauma-impacted children and their families.
Mitigating the Impact of Trauma and Adverse Childhood Experiences
In this free, three-part webinar series we'll discuss the power relationships, the importance of self-care for educators, and an exciting new tool to help educators understand, manage, and predict dysregulated child behaviors that stem from exposure to toxic stress and ACEs.