Company Updates
Empower Families and Children and Elevate Their Role in School Readiness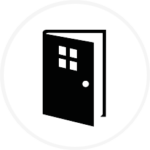 A few years ago, Guillermo joined our school community. Guillermo was new to the country, new to the idea of "school," and new to the experience of living with just his dad. His mom and siblings had stayed in Guatemala for financial reasons. That is a lot of "new" for a four-year-old.
When this father and son entered our school community, what we gave them was a lot of administrative paperwork to fill out, health and vaccination requirements to meet, and new rules and regulations to follow. I wish we had been able to put something in their hands that communicated how much we valued them as partners in Guillermo's development! I wish we could have given that family something to inspire time together and bonding, something to help them remember to laugh and play during this stressful time.
Many of our youngest children have been experiencing a similar level of "new" as Guillermo did a few years ago. Many young children who had never had any type of high-quality early learning classroom experiences entered our school doors this year. Many of our children will walk into our classrooms this fall by walking out of a home that has been impacted by the negative effects of the pandemic—job loss, economic stress, transience, even homelessness.
Support children as they transition back to school and beyond with the Family Learning Pack.
With this in mind, we created the Family Learning Pack—an accessible, engaging, whole-child learning adventure that puts meaningful materials in the hands of our schools and programs, which they can in turn distribute to families when they need it the most. These Family Learning Packs are designed to foster what research shows is most important in mitigating learning opportunity loss for young learners—productive play, positive relationships, and authentic language and cognitive experiences.
By providing authentic books and home learning manipulatives combined with family- and child-facing digital tools and eBooks, these Family Learning Packs demonstrate that meaningful learning is all about connections—connecting the family and child, connecting families and schools or teachers, and connecting digital and physical learning experiences.
The Family Learning Pack
elevates learning by building capacity in families with ReadyRosie™;
reinforces and restores critical components of school readiness;
helps teachers gather qualitative and quantitative data around learning experiences;
helps families thrive at home with the fun-filled backpack; and
supports children as they transition back to school and beyond.