Best Practices
MLK Day Reflection: Activities for Promoting a Kind and Supportive Community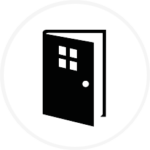 The third Monday in January is more than just a day off from school and work.  On Martin Luther King Jr. Day, or MLK Day, we celebrate the life and legacy of a civil rights leader who fought against racial injustice. Dr. King's dedication to equality for African Americans led to significant strides such as the Civil Rights Act of 1964 and the Voting Rights Act of 1965.
Through his many accomplishments and selfless acts, Dr. King remained committed to building a better community. Dr. King believed in fairness, equality, and treating those of all races with love and respect.
In the spirit of the values of Dr. King, we encourage teachers to build a classroom community that is welcoming and safe—an inclusive setting where children feel respected and valued. As you and the children in your class honor the great work of Dr. Martin Luther King Jr. by developing such a community, both The Creative Curriculum and ReadyRosie Modeled Moments provide learning experiences that not only nurture the learning environment in your preschool classroom, but emphasize the importance of building relationships and respecting others in communities outside the classroom as well.
1. Solving Problems as a Community
Just as Dr. King worked to promote equal treatment of all races for the betterment of communities all over America, children have the opportunity to engage in developmentally appropriate experiences that encourage them to think of ways to create a better community around them.
When we reflect on the legacy of Dr. King and what contributed to his success during the civil rights movement, we think of the work he did with others to positively impact segregated communities. When it comes to building a classroom community that nurtures the social-emotional development of young children, we know that working in group settings helps children learn to understand the needs and feelings of others around them.
Using The Creative Curriculum for Preschool Intentional Teaching Card SE27, "How Can We Help?" supports children as they learn to solve problems and engage in a group. During this activity, teachers are encouraged to talk to children about ways they can help others by solving problems inside and out of the classroom. Once children have identified problems they would like to solve, teachers ask children to create an action plan to help. With this learning experience, children not only support community values within their classroom environment, but they also get to see the impact they have on their surrounding community when they work together to help others and resolve issues.
2. Promoting Kindness
Dr. Martin Luther King Jr. was a champion for compassion. Through his famous speeches, nonviolent protests, and community service initiatives, Dr. King promoted love, peace, and kindness for all people. Even when criticized, Dr. King stood by his virtues and continued to bring people together without using violent or aggressive strategies.
As we consider social-emotional development in young children, we recognize that teaching them to understand kindness helps them to connect attributes such as friendliness and empathy with ways those qualities can have a positive impact on the world around them.
Teachers can encourage families to partake in activities and conversations that help children identify and define kindness. A great resource for supporting families to do this is the ReadyRosie Modeled Moment, "Super Kindness".
This short video shows families how to help their children understand the importance of kindness by engaging in a fun activity where they work together to create a family symbol to represent kindness. Activities such as this give family members the opportunity to deepen their children's ability to recognize acts of kindness, learn why it's important to treat others kindly, and see how doing so can have a positive and lasting effect on their relationships with others. If you're not already using ReadyRosie, click here to sign up for a free demo.
Martin Luther King Jr. Day is an ideal time to reevaluate your classroom community and discover ways to build a supportive and respectful environment!
Six Positive Messages to Guide a Year of Teaching and Learning
In this free eBook you'll discover simple yet powerful messages you can send throughout the year to foster relationships and encourage children to see themselves as empowered participants in a community of learners.